The holiday season is among us. Most of us are thinking of the pumpkin pie and grandma's homemade stuffing and gathering with our family and friends and gorging until we cannot move.
But some of us will be out on the road with our wheels turning. We will still be yearning for that dish of yams and plate of the gobbler. The good news is, while it may not be grandma's or mom's home cooking, we can still enjoy a good meal with a home-cooked taste.
There will be plenty of truck stops with full-service restaurants and many stand-alone restaurants with truck parking where we can sit back and relax and enjoy a nice hot meal.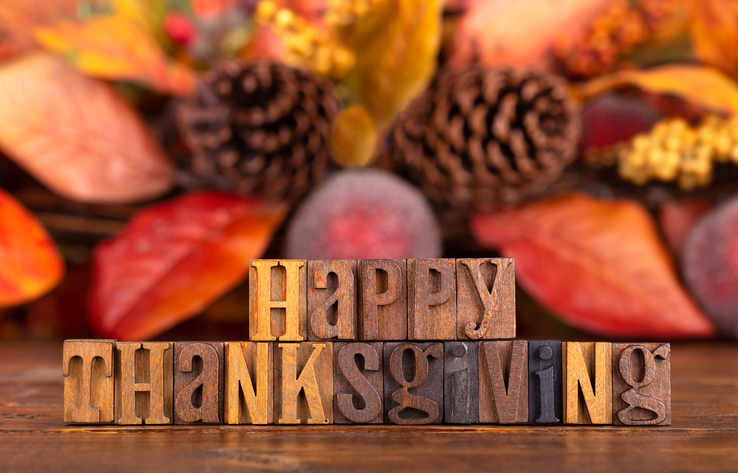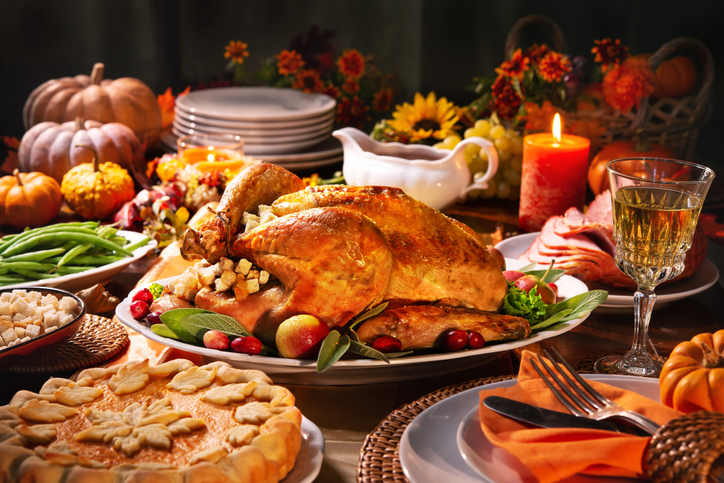 Boise Stage Stop – Iowa
If your route is taking you through Idaho, stop by the Boise Stage Stop! They are cooking up a feast that starts at 10 am and will run until they run out of food. You better get there early because, for every CDL holder, YOUR MEAL IS FREE! Did you hear that! FREE GOBBLER!
Here is their address 23801 S Orchard Access Rd, Boise, ID 83716, and website. While their website does not list the Thanksgiving feast, I called to verify that they were open on Thanksgiving and was informed about this special promotion for the drivers.
The Greater Chicago I-55 Truck Plaza – Chicago Illinois
Show your CDL, and you will get your feast for free! If you have a passenger without a CDL, it will only cost $12.99 for their plate. 9 am to 7 pm. The I-55 Truck Plaza address is 510 South Bolingbrook Drive in Bolingbrook, Illinois. http://greaterchicagoi55.com/
Johnsons Corner – Co
If you are heading through Colorado during Thanksgiving, stop by Johnson's Corner, right north of Denver. I hear Johnson's Corner is one of the best truck stops all year round and will be serving up a fanciful feast for Thanksgiving. Johnson's Corner
Travel America & Petro – Nationwide
Travel America and & Petro – Many Travel America and Petro truck stops have full-service restaurants. From Iron Skillet to Country Pride. This year, they are thinking of us on Thanksgiving and will be open 24/7. But specifically, on Thanksgiving, they are serving up all the fixings. Their Thanksgiving feast will include turkey, ham, dressing, yams, green bean casserole, cranberry sauce, and pumpkin pie! Not to forget their usual soup and salad bar! Starting at 11 am on Nov 28, 2019, you can get your belly full.
Find Country Pride & Iron Skillet locations along your route. Not only are they going to do all the cooking, but they will also even clean up the mess. All we have to do is waddle to our trucks for a Thanksgiving nap.
Iowa 80 Kitchen – Iowa
If you have not been to the world's LARGEST truck stop and you are passing through Iowa, pull off at the Iowa 80 Kitchen. Besides the great food, you can enjoy a lounging in the Driver Den on the 3rd floor, shop for truck parts in the store, get your dog groomed or even your own hair cut (they have a barber and a dog-o-mat!), a library, a movie theater, full showers, and a workout room!
Located 755 W, I-80, Walcott, IA 52773
Cracker Barrel
Cracker Barrel is another excellent stop for home cooking – They will be open Thanksgiving Day and will be serving all the favorite holiday comfort food to ensure we do not miss out. From Turkey and dressing to sugar-cured ham, sweet potato casserole, biscuits, and pumpkin pie, you are sure to leave satisfied. The feast starts at 11 am. Here is the best part! If you feel like you are missing out on the next day left-overs from home, you can even order a Thanksgiving meal to go!
However, if you are not in the mood for traditional Thanksgiving foods, you can always order off of their menu. Find a location here
50's Diner – MA
If you are going through Chicopee, MA, stop by the Pride truck stop and catch a great Thanksgiving meal at the 50's Diner! They are open 7/24 with full-service showers and overnight parking. They will be serving Turkey, dressing, cranberry, green beans, and a few pie selections. You can also order off of the daily menu.
Don't forget these trusty go-to restaurants
Denny's https://www.sizzler.com/locations
Sizzlers https://www.sizzler.com/locations
Golden Corral https://www.goldencorral.com/locations/
If you are not going to make it home for the holiday, stop and pay patronage to one of these fabulous restaurants. Even if it is not on Thanksgiving, give back and show them an appreciation for thinking of you and other drivers on the holidays.
From our family to yours, Happy Thanksgiving. We are thankful for you and for everything you do!