Benefits of a Dry Van Owner Operator
100% Non-forced Dispatch

Have the freedom to choose what, when, and where! You pick your load when you drive, and even the route you drive. 100% Non-Forced Dispatch.

Run your business the way you want. It is YOUR business!

24/7 Access to Freight

There is never a shortage of loads because over 1000 independent sales agencies that present and quote Landstar freight services to business and government agencies through North America!

24/7 access to the job load board. Find your next load on the load board.

Percentage Pay

Never get paid by miles! Landstar pays a percentage of the load's revenue, between 65% – 75%,  depending on the type of trailer, and ownership.

With Landstar, as rates go up so does your earnings. You control your pay!

Weekly Settlements

Get paid once a week with no holdback.

You receive your percentage-pay settlements every week from the previous week for loads.

Owner Operator Business Growth Opportunities

Save big and improve your bottom line with Landstar's LCAPP program exclusively for owner operators, which offers discounts on fuel, tires, new and used trucks, new and used trailers, maintenance/repairs, and much more…
Dry Van Owner Operator Career
Be Your Own Boss
As an owner-operator or fleet owner leased on with Landstar, the freedom to run your business as you choose is yours! You are not alone in your adventure; you will be backed by one of the most successful and financially secure trucking companies in America.
It does not matter if you are a solo owner-operator, or if you manage a fleet, Landstar's extensive freight load database will keep your revenue growing and your owner-operator business moving.
Dry Van Owner Operator Salary and Savings
The best part about becoming a BCO (Business Capacity Owner) with Landstar, You control when and how much you make.
100% non-forced dispatch lets you control when and where your business is going.
Fuel Savings Passed on to YOU
Freight bill fuel surcharges are determined on market fuel prices. 100% of those surcharges are passed to Landstar owner-operators.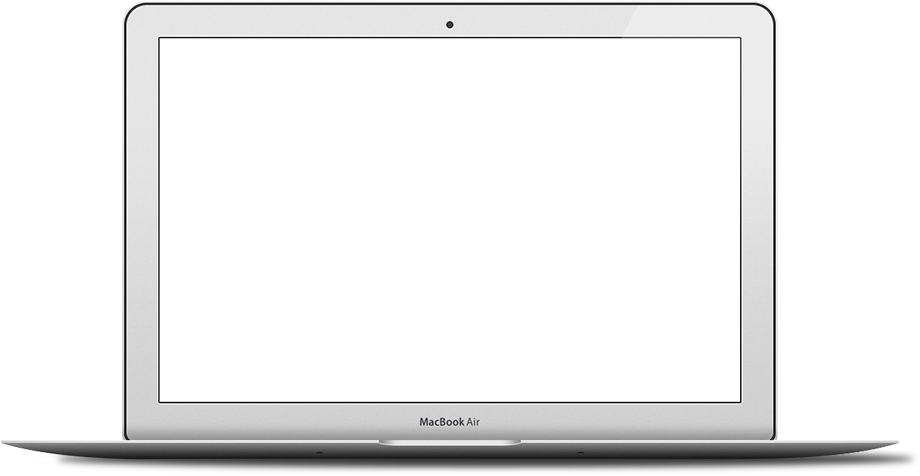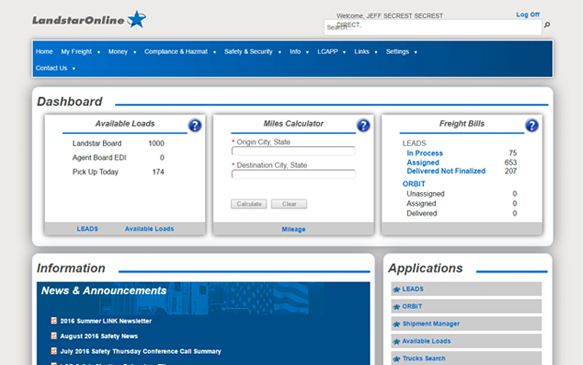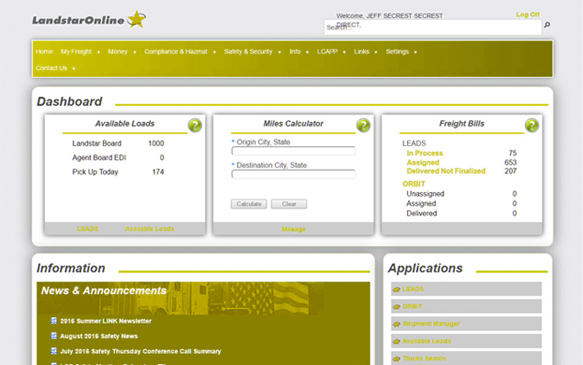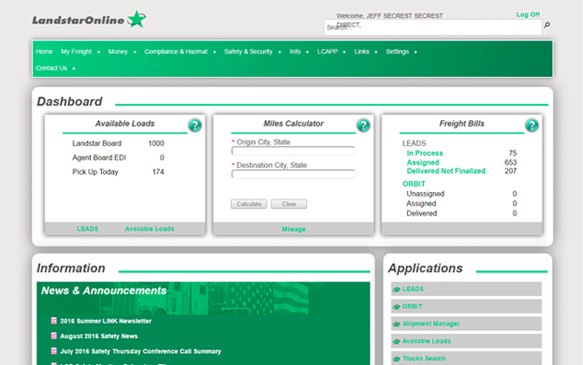 Owner Operator Requirements
23+ years old
Class A CDL (Class A CDL or Class B CDL for Expedited)
Hazmat endorsement
One-year verifiable OTR experience (6 months verifiable OTR experience for Expedited or Hotshot)
Verified safe driving history/record
No DOT-recordable/preventable accident in the past 12 months
No serious violations in the past 36 months, including reckless driving or careless endangerment
No DUI in the past 60 months
Felony and misdemeanor charges reviewed case-by-case
No positive drug or alcohol tests
Provide and maintain proper levels and types of approved insurance during your lease with Landstar
If you have the skills
then we are looking for you!
We are seeking qualified, motivated dry van owner-operators that can provide safe transports of high-value and specialized freight.
Driving over the road can be hard, but with the right motivation, and the drive for success, you earn a great living on your terms and be proud of the freight you safely deliver.
The main reason I chose Landstar is the freedom, flexibility and stability. With over 10k owner operators, that speaks volumes,. They are an all around great company, I have no regrets.
— Dave Smith