According to the American Trucking Association (ATA), finding a safe parking place is a primary cause of truck drivers stress.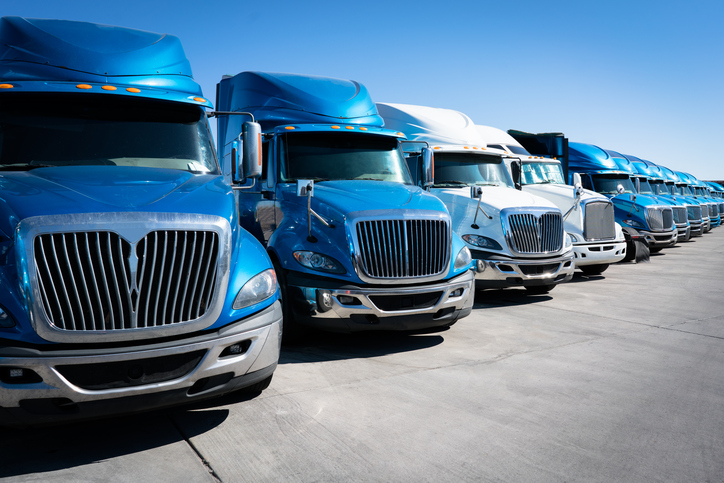 Not having enough truck parking throughout the United States is becoming worse; causing strain in fleet efficiency and the driver's overall health.
The electronic logging device (ELD) mandate forces many commercial truckers to invest in ELDs that routinely monitor and record their hours-of-service (HOS). Since ELDs record automatically, the information is 100% accurate, and this means truckers cannot drive a few more miles over their daily limit and change their paper logs to find a parking spot or falsify records to avoid violations when they are out of time. However, with the ELDs this is just not the case.
Truck Parking Facts
Truck drivers, on average, are spending one hour per day looking for parking. Losing hours costs drivers about a $4,600 loss in wages yearly according to the American Transportation Research Institute (ATRI).
There have been some reports in states of illegal parking typically alongside main transportation passages and metropolitan areas.
Approximately 63% of truck drivers take about 15 minutes to searchtimes of 4:00 pm and 11:59 pm.
Drivers are parking illegally typically between the times of 7:00 pm and 11:59 pm.
Technology Helps These Issues
Vehicle detection – Along with having some mobile apps on your smartphone or tablet, other changes are occurring. The Florida Department of Transportation (FDOT) is connecting a Truck Parking Availability System (TPAS) down major interstates. Having the TPAS will help screen available parking spaces at weigh stations and rest areas with in-ground sensors and then report its findings on the signs along the roads.
Online reservations – Some truck stops have begun taking reservations for truck parking. However, making reservations come at a charge, and some carriers have decided to pick up the reservation cost for their truck drivers.
Mobile apps – Many big truck stop franchises have made mobile apps that have features for parking information in real-time. According to the newest report from ATRI, 55.5% of truck drivers surveyed, use a smartphone application or the internet to find parking spaces during their routes.
Cities Getting New Truck Stops
Some cities are contributing to the issue by not building truck stops within their area. Below is a list of the cities who will soon open or have recently opened new truck stops resulting in more truck parking.
Alma, Ark – Love's Travel Stop – I-49 and Highway 282 (55 parking spots)
Alma, TX – Love's – Exit 246 on I-45 (138 parking spots)
Kermit, TX – Pilot Flying J – Highway 302 and Standard Ave. (coming soon)
Mills County, IA – Love's – Glenwood exit at I-29 and U.S. Highway 64 (60 parking spots)
Prince George, VA – Love's – U.S. Highway 460 and Prince George Road (73 parking spots)
Summerville, S.C. – Pilot Flying J – Jedburg exit I-26 (10 parking spots)
Waterloo, IA – Loves U.S. Highway 63 and U.S. Highway 20 intersection (65 parking spots)