It takes a specific type of individual to run a successful business as an owner-operator in the trucking industry. There are many glory and horror stories surrounding these positions. It is important you understand the qualities that make an effective and successful owner-operator.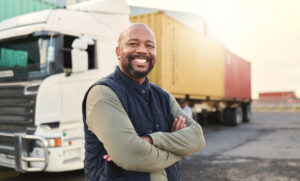 Review the below questions prior to committing to the trucking industry, but remember the most important trait is that you are an entrepreneur with a burning desire to succeed.
Are You Ready to Operate and Own and Become a Business Owner?
The most important message to take away from this is you must understand how to take responsibility for everything that occurs. You are making the decisions, and the outcome of those day-to-day operations falls into your lap – good and bad!
How Motivated Are You?
Enter the skills of time management and patience, which are highly essential while working for a reputed nationwide trucking company such as transportation logistics provider and freight dispatching company Landstar. You must be able to sit in front of a computer and identify loads, plan trips, and fill out the required paperwork. While doing this, you must be confident in your methods and disciplined enough to execute your strategies.
Do You Have Basic Mechanical Skills?
Are the words alternators, belts, hoses, and filters a part of your language? As an independent owner-operator, knowledge of these words will come in handy when your truck is calling for help. The more familiar you are with your equipment, the less the cost of your expenses can be – in return, improving your bottom line.
There are many other key characteristics of a successful owner-operator. Talk to other owner-operators who have succeeded in the industry for additional tips and traits that will allow you to step into their shoes.
We wish you the best in your endeavor!