The most asked question a Landstar recruiter receives is, "how much money can I make when leasing with Landstar?"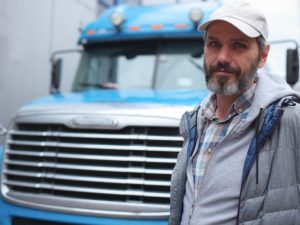 This is not always a straight shot answer. When you are an owner-operator, your income can vary. The reason your pay can vary is you have the opportunity to have your own freedom. You can come and go out on the road when you choose. Landstar is a 100% non-forced dispatch trucking company that does not require the driver to take specific loads. You get to choose which loads you haul and when you haul them. You also have the choice to decide where you haul to and what type of equipment you want to use.
Payment Percentages
Landstar offers all owner-operators 100% back for fuel surcharges and tarp fees. Your fuel surcharges can vary between $0.42 and $0.50 a mile. Landstar also provides owner-operators with the option of having 100% of the surcharges billed before picking up the shipment. For tarp fees, these can range from $75.00 and $350.00. The price will depend on the size of the cargo that is needing the tarp.
Below are a few payment percentages for Landstar:
Pulling a Landstar owned trailer – Landstar will pay 65% of the freight revenue.
Pulling your own trailer – Landstar will pay between 70% and 75% of the freight revenue. This may also depend on the trailer type.
The different types of trailers include:
Van Trailer: 72% of freight revenue
Reefer Trailer: 75% of freight revenue
Flatbed: 73% of freight revenue
Stepdeck: 73% of freight revenue
Specialized Trailer: 74% of freight revenue
Heavy-Haul Trailer: 75% of freight revenue
Expedited Straight Truck (without a trailer): 62% of freight revenue
How the Load Board Can Help You Earn More
When you lease on with Landstar as an owner-operator, you will gain access to the Landstar Load Board. Once you gain access to your Landstar load board login, you will have the ability to begin looking and booking loads.
You will gain access to the following:
All Loads: with the Landstar Load Board, you will have access to over a thousand loads available to haul. You do not just have to pick one or two loads. Instead, you can filter the available loads by origin, destination, rate-per-mile, and many more.
Load Alerts: now, you will never miss a load again. Taking advantage of the load alerts allows you to save specific load searches. When a load matches your search, you are then notified of that load. You can also opt to receive these load alerts via telephone or email.
Training: Landstar offers training to help you with your owner-operator career.
Within the load board, you will have access to the news and events that affect your driving route. You can also choose which loads you want to take by filtering through several options. These filters include:
Rate-per-mile
Truck type
Origin
Destination
Radius
Maximum/Minimum miles
Number of stops
Weight restrictions
Once you have selected your filters, you will then be able to view more information such as:
The company
Any contact numbers
Deadlines for destinations and origins
Linehaul
Any additional payments
Miles
Trailer type
Rate-per-mile
With the load board, you can search by destination, which gives you the ability to book load after load. If you are unloading in one destination, you can already have a load set up from that location to another. Never miss a load and reduce deadtime with Landstar's Load Board.
Lease with Landstar Today
With Landstar, as an owner-operator, income can vary depending on your workload, everyday choices, and how disciplined you are. Successful Landstar owner-operators work smarter, not harder. With the technology and the Landstar's Load Board, this helps you as an owner-operator succeed.
If you wish to speak with a Landstar recruiter, contact us today at 330-484-6013 Ext. 2 or if you would like to apply with Landstar, click here.