March 25, 2020, the Commercial Vehicle Safety Alliance (CVSA) decided to postpone the 2020 International Roadcheck due to the growing Coronavirus pandemic. Now the 72-hour International Roadcheck event will be held September 9th thru the 11th.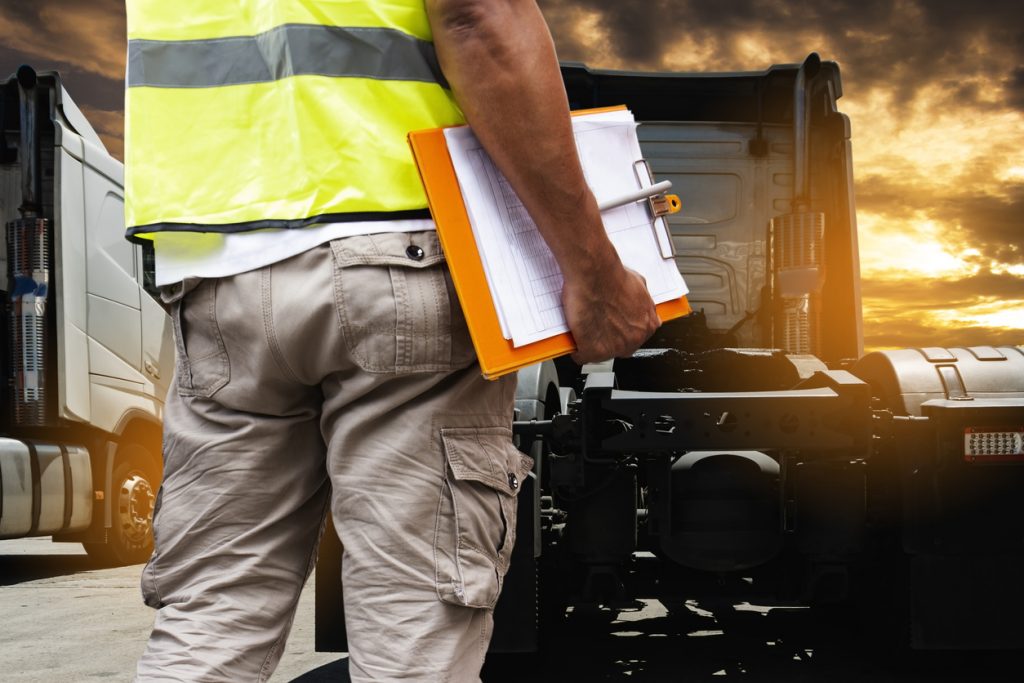 The CVSA has chosen this year's Roadcheck to focus on "driver requirements." In 2019, the Federal Motor Carrier Safety Administration (FMCSA) shows that 3.36 million CMV inspections were completed. Out of those, 994,794 driver violations were cited. Out of the 994,794 violations, 195,545 were placed out of service.
CVSA President Sgt. John Samis, with the Delaware State Police, states, "Although the coronavirus pandemic, understandably, shifted priorities and personnel during the spring, the commercial motor vehicle law enforcement community has reasserted its focus on the roadside inspection program and enforcement duties." He goes on to say, "Jurisdictions are nearly back to their pre-pandemic capacity with a strengthened concentration on identifying and removing unfit vehicles and drivers from our roadways using federal safety standards and the out-of-service criteria."
Driver inspection
During the 2019 International Roadcheck, there were many violations given out because of driver requirements. This year, the International Roadcheck is focusing more on that.
During the driver inspection, according to CVSA, an inspector will gather and confirm the following:
All driver documents
Identify the motor carrier
Inspect the driver's license
Inspect record of duty status
Study inspection reports.
If relevant, an inspector will also inspect the Medical Examiner's Certificate, Skill Performance Evaluation Certificate along with the driver's daily vehicle inspection report.
Inspectors may also check the following:
Usage of the seat belt
Illness
Fatigue
Impairment due to drugs or alcohol or possession of
If a driver does not have the proper driver requirements and is found to be in possession of or under the influence of alcohol or drugs, operating while fatigued or ill, in violation of hours-of-service, the driver could be given a violation and placed out of service.
Vehicle inspection
During the vehicle inspection portion, inspectors will be inspecting for the following items:
Cargo securement
Brake systems
Coupling devices
Missing driver's seat
Driveline or driveshaft components
Frames
Exhaust systems
Lighting
Fuel systems
Suspensions
Van and open-top trailer bodies
Wheels, rims, and hubs
Tires
Steering mechanisms
Windshield wipers
During the vehicle inspection, if an inspector finds any violations present, the vehicle will be placed out of service. When a vehicle is put out of service, the driver is restricted from traveling until the violations are corrected.
While the International Roadcheck 2020 is still a few weeks away, it is never too late to ensure your truck is in good working order. Also, be sure to have all driver requirements on hand to avoid any out-of-service violations.