On September 30th, Roadrunner officials, based out of Downers Grove, Ill, made the announcement to their drivers and the public that they were laying off 450 employees. This includes downsizing their dry van trucking business due to unprofitability. Reducing their dry van fleets by more than 50% and closing five terminals.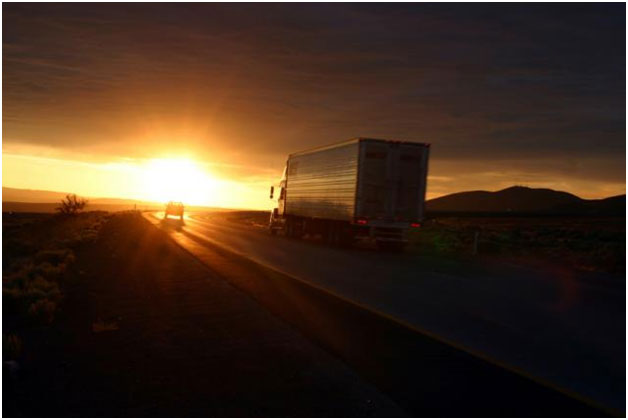 The expectation of downsizing and reducing lease obligation debt is expected by the end of 2019 with a total of 10% of the company's overall workforce. In 2018, out of 4,600 employees, 1,286 were company owned tractors, 1,204 lease-to-own, 5,563 trailers and 932 owner-operators.
Their overall plan is to downsize the dry van business and focus on logistics and asset-light less-than-truckload segments to improve operation, increase cash flow, and reduce lease obligations and debt, according to CEO Curt Stoelting.
2019 has been a rough year for the trucking industry and the news of Roadrunner downsizing their dry van operations directly hit many drivers.
Secrest Direct, an Authorized Landstar Agent, wants to let owner-operators know we are here if you are looking to lease on with a company that can keep you on the road.
The Benefits of an Owner-operator Leasing to Landstar
In business for over 20 years, we are rated the 3rd largest trucking company and non-asset-based transportation services, that serves not only the USA but also Canada and Mexico. Landstar is a company with substantial financial and administrative backing for owner operator truck drivers that want to drive on their own terms and operate their trucking company or fleet.
There are no company employee drivers. The load board is geared for Business Capacity owner-operators (BCO) only. This puts you in charge of your trucking business.
100% non-forced dispatch – you pick what, when, and where you load and drive. The routes are yours – even region specific.
Thousands of agencies partnered with Landstar that post on the load boards.
Load board posts – rates, type of freight, pick up and delivery times and locations.
Percentage Pay – Business capacity owners (BCO) are compensated by a fixed percentage of the revenue generated from the freight they haul. As rates increase, so will the compensation
Fuel Billings & Savings – Landstar passes back 100% of all billed fuel surcharges to BCOs. Landstar Contractors' Advantage Purchasing Program (LCAPP) is a cost-savings program available to Landstar Business Capacity Owners from the first day of leasing to help Landstar BCOs lower their operating costs.
Even though you are your own boss and company owner, you are not alone. We provide all drivers the tools and resources necessary to succeed that starts from the first day in orientation to booking your next load. Once on the road, we continue the driver support and are just phone call away with more than 1,200 Landstar employees to help you every mile of your journey.
Drivers are being recruited for:
Van Drivers for general freight
Reefer Drivers for temperature-controlled freight
Flatbed Drivers for step deck and flatbed services
Heavy Haul Services for oversized or heavy freight
Specialized trailers such as double drop, removable goosenecks, extendable and multi-axels
Tanker Drivers such as gasoline, crude oil, diesel fuel, dry bulk, and milk
If you want to be a part of a team, treated like family and have the peace of mind of your own future as an owner operator, call us today 877-441-9128!