Many trucking companies claim to be non-forced dispatch — like you have the right to say no to a load.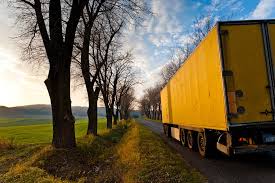 You as the driver have a dispatcher, and he must move that load, or he's in trouble. If you say no like you can, he may not say anything to you, but I'd bet he'll stick you at the bottom of his list. You probably won't even be offered another load for a day or so!
Non-forced dispatch at Landstar is very real. It's simple – there is no forced dispatch of any kind!
With Landstar trucking company, we have 'agents.' Each agent has their own customers, so on any given day, there might be 80 different agents with 100 different loads going different ways. So, where do you want to go? How heavy of a freight load do you want? Do you want to run hard this time, or easy? It's straightforward, want a day off? Turn your phone off and take the day off. Whatever you decide, it's your choice!
As owner-operators, you can make relationships with an agency, assuming they have the freight you like, at rates you want, otherwise don't call them – and deal with someone else – that is the beauty of Landstar.
Thinking about becoming an owner-operator or have questions about how non-forced dispatch works at Landstar? Chat with us online or give us a call 330-484-6013. Also check out our frequently asked questions about Landstar.