Owner-operators, do you want to win a new Landstar truck? As a BCO, you have ways you can earn entries to the Landstar Deliver to Win Truck Giveaway. You can receive entries each month with Landstar's online contest.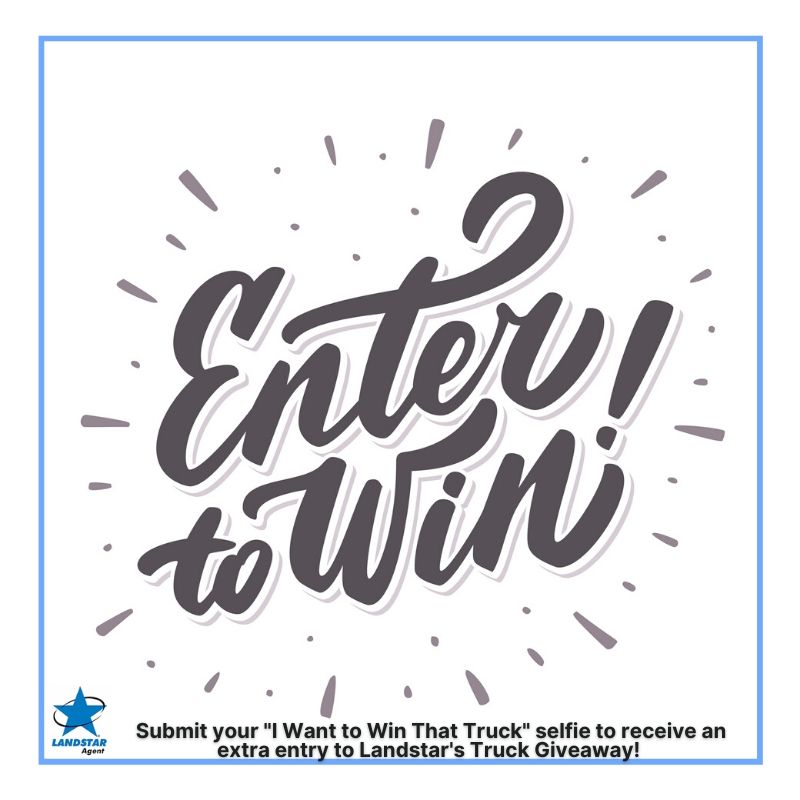 This month we are looking for drivers to send us their best "I Want to Win that Truck" selfie to earn an extra entry. The Deliver to Win Truck Giveaway 2020 ends July 31st. Do not miss your opportunity to win!
To enter your selfie, simply click HERE and fill out the form. Only one online entry is allowed for each BCO. BCOs automatically receive their single contest entry for every ten loads you deliver and pick up during the contest period of 2020.
You can learn more about the Content Rules HERE. 
Upcoming Landstar Contests
By calling in or attending a Safety Thursday meeting, you can earn an extra entry to the Landstar Deliver to Win Truck Giveaway 2020. The Safety Thursday meetings are held every third Thursday of the month and begin at 12:00 pm EST.
If you plan on calling into the Safety Thursday call, be sure to call 5 – 10 minutes early and have your truck number ready. To call in dial 877-717-5921. Also, you can attend the Safety Thursday meetings in person at any Landstar Orientation Center.
Future Safety Thursday dates in 2020 include:
August 20th
September 17th
If you have any questions regarding the Safety Thursday Meetings, email your questions to DeliverToWin@Landstar.com and Good Luck!