Before you hit the road, pre-plan with tools for owner-operators online. Not only are online resources available, but applications specific to calculating various stats while on the road are available for free for your smartphone. Starting with Truckmiles, this website is one of the leading trucking software sites for the trucking industry. One of the unique features of this site is the form that has fields to input data that automatically calculates how much it will cost to run your trip.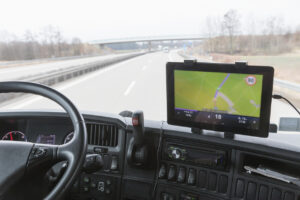 You begin by entering your starting and ending points. Then, input your average miles per gallon, how much the load will pay, what percent of the total load payment you receive, and how much per mile it costs to operate your truck. With one click, the application performs the calculation and provides a report for your review.
Additionally, Truckmiles is one of the most common websites that Nationwide owner-operators use to find up-to-date weekly fuel costs.
We know that it is important for owner-operators to have the ability to save on fuel costs. With the chart supplied at Trucking Info – the available fuel calculator outlines fuel cost per gallon and the percentage of fuel economy improvement to display the cents per gallon you can save.
Are you not a big fan of paperwork? The folks at BigRoad understand that paperwork may not be for every truck driver. The BigRoad free trucker application allows you to concentrate on what you're best at – which is driving! With a 5-star review over other trucking applications, Big Road's free trucker app allows you to calculate your driver logs right from your smartphone. This application is organized and, most importantly, compliant. It allows you to edit your entries at any time throughout your trip. It also helps you land a great truck driving opportunity in top owner-operator trucking companies such as Landstar Freight Dispatching. A lot of advantages can be availed from Landstar owner-operator jobs, thus giving a boost to your much-needed career!
Additional features include:
Scanned document features allow you to send your reports directly from the app. PDF or print format is also available.
The "Trucker Dashboard" includes a GPS-enabled map and quick access to nearby truck stops, weigh scales, and additional points of interest.
Daily Driver Logs (E-Logs/eLogs) to eliminate miscalculations & improve accuracy.
Supports U.S. FMCSA DOT & Canadian hours of service rules. Property- and passenger-carrying rules, short-haul, oilfield, and state rules for Alaska, California & Texas.
Protect CSA Score, CSA 2010, PSP Score.
Create vehicle inspection reports (DVIR/PTI).
Includes shortcuts to trucker tools like SmartTruckRoute, CAT Scale, LongHaul, Gas Buddy, TA/Petro, WiFi Finder, Pilot/FlyingJ, Love's, Blue Beacon, Mack, Volvo, Daimler, Lose It, Axle Weight Calc, Drivewyze, and MyDAT.
Capture documents & photos with the device camera and send using email.
Real-time GPS with traffic: avoid delays & improve safety.
Automate location, status & paperwork updates to dispatchers who are using the BigRoad Fleet web app.
Automatic HOS tracking & calculator. Inspection mode for DOT log audit procedures.
In-app two-way messaging: dispatch other drivers in your fleet.
This app is available for download from your app store and is friendly to most smartphone devices.
Utilize the tools available to owner-operator truckers to allow for a smooth trip free of unpredictable issues!
Happy Driving, fellas!