Just as it takes a special type of person to become a driver, it also takes a special kind of family to and support system.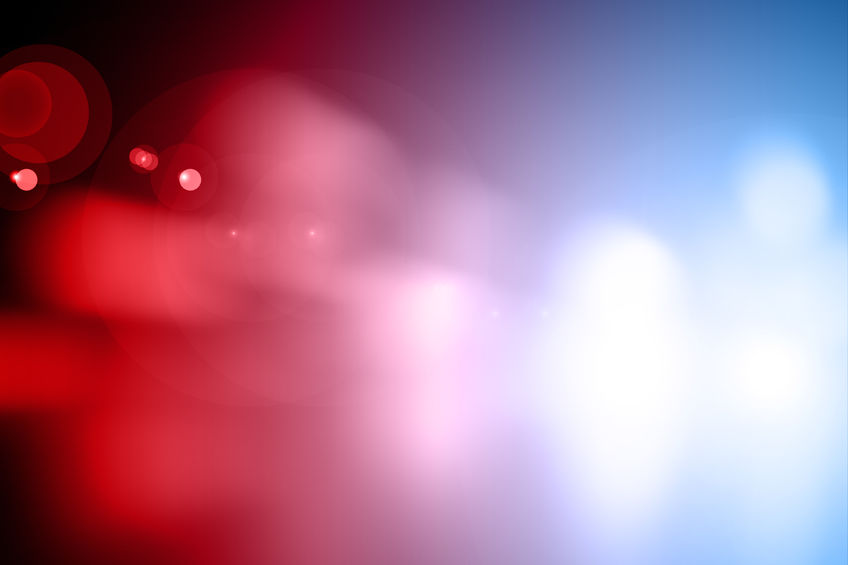 Some shipping routes can have you home every weekend, but others keep you and your family apart for weeks. It takes hard work and dedication to stay connected during times away from home.
Handling a family emergency while you are away from home can be especially challenging. Overwhelming emotion can make it difficult to think straight. Having an emergency action plan helps you address issues with a clear head to get you home faster where you need to be and off the road.
Create an Emergency Plan
No one likes to consider unpleasant situations, but knowing what steps to take during an emergency can help you and your family think clearly. Review various scenarios with your partner or spouse. Develop a clear game plan for each scenario:
Decide where your children or pets will go during a medical emergency.
What to do in case of a natural disaster.
How to handle a home or vehicle fire.
What steps to take for a car accident.
Order actions from most important to least important. Keep a copy of your emergency plan at home and in your rig. If tragedy strikes, your plan will help you keep a cool head and do what comes next without forgetting important steps.
Keep Emergency Information Handy
You cannot always assume that your spouse or partner can handle an emergency on their own. Reach out to your support network at home. Have a few key people that you can trust with helping your family navigate a crisis. The list might include a pastor, close friend, or another family member. Building redundancy into your plan helps ensure that your family receives the help they need when you cannot be with them immediately.
Keep a list of your health, auto, home, and life insurance providers in your phone or a lock box. Include policy numbers and dates. You may need to contact these agencies to file a claim if your spouse or other family member is not able for whatever reason. Although your family may ultimately need to provide answers you do not have; you can at least get the process started while you are traveling home. Having something to do can reduce feelings of helplessness by contributing towards managing the crisis.
Stay Connected
You may not be able to take a phone call while delivering a load or navigating heavy traffic. In most situations, pull over to a safe place to make or receive phone calls. Ensure that your spouse and another trusted friend or family member can contact you during an emergency if you are where you cannot take a call. Give them the number for your dispatcher or driver leader. If you have a mobile communications platform in your rig, the home office can notify you with updates to keep you contacted with your family. This gives you an opportunity to call back when you are in a safe place.
Emergency situations put a strain on families who are together full time. This strain can increase when a situation occurs while you are away from home. Having a strong family bond takes work. Use phone calls and video chats to stay connected with your family while you are on the road. Make major decisions with your spouse and plan activities around your breaks at home. Building solid relationships can help you and your family weather difficult situations.
Budget for Emergencies
An emergency fund covers unexpected expenses, such as time off work and the cost of returning home in an emergency from anywhere in the country. A good rule of thumb for travel expenses is to set aside $1,000 per person and $500 per pet. To avoid carrying cash, some drivers keep a credit card for emergencies. If you choose this option, it is a good idea to stash the required amount in a savings account. That way, you know you can pay off the card without putting a financial burden on your family.
Keeping 3-6 months' worth of expenses in a savings account is smart, especially if you are the sole provider for your family. This cushion helps you provide for your family during an emergency if you are not able to go back to work immediately.
Most people cannot set aside this amount all at once. If your employer offers direct deposit, you can have a percentage of each paycheck deposited into your savings account. When direct deposit is not an option, you can handle savings at an ATM during rest stops. Make your deposits as soon as you get your check, so you do not miss the extra cash. Having a cushion to fall back on can take some of the stress out of dealing with an emergency away from home.
Take Time to Think Clearly
Meeting bad news with shock and numbness is a typical response; emotions tend to go downhill from there. In an emergency, it can be difficult to think clearly. Most of the time, the initial situation at home is already under control when you receive the news. For instance, your family may already be in a temporary shelter when you hear of a natural disaster striking home.
Good trucking companies are aware that drivers may have to deal with emergencies and plan accordingly. Communicate with your home office. Your dispatcher or team leader can help you determine the best course of action for specific issues, such as
Getting someone to finish delivering your load
Helping you determine the most efficient way to get home
Evaluating whether it is safe for you to continue driving
Talking you through what to do next
Err on the side of caution when determining whether you are fit to drive. It both easy and dangerous to autopilot through a familiar route when your mind is preoccupied. You must consider the safety of other drivers and motorists as much as your own.
Emergencies are part of life. You can help manage emergencies away from home by being prepared. Create an emergency plan ahead of time to ensure you and your family are on the same page. Stay connected to provide and receive emotional support during a crisis. Reserving funds for emergencies can reduce the strain the event has on your family. Finally, take some time to review your options before heading home. Staying calm and making logical decisions keeps you and other drivers safe.