Brake safety week is quickly approaching. This year, the Commercial Vehicle Safety Alliance (CVSA) is hosting the brake safety blitz from September 15-21 across the United States. Inspections will look at all commercial vehicles to remove severe violations from the road. This year's inspections will primarily focus on brake hoses and tubing.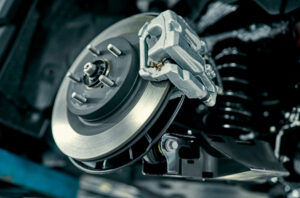 After the inspection and if an inspector finds violations or brake violations, they will be put out of service until necessary repairs are made. Those who pass the inspection will receive a CVSA decal stating the vehicle has passed the brake inspection.
Preparing for Brake Safety Week
According to the CVSA, in 2018, CVSA held a Brake Safety Week, and about 14% of vehicles that were inspected were put out of service. The ultimate reason for Brake Safety Week is to help lower the risk of commercial vehicle accidents from braking systems that were not adequately maintained.
Owner-operators can get ahead of brake safety week by adequately preparing for the inspection and ensuring their vehicle is maintained regularly. During the inspection, inspectors will examine the braking system mechanisms as a part of the North American Standard Inspection Program.
Brake Safety Tips
CVSA inspectors will perform the seven-point program during the inspection. The seven-point plan includes:
Air loss rate
Brake Linings and Drums
Driver's license
Leaks
Low Air Warning Device
Pushrod Travel
Registration
Tractor Protection System
Along with inspecting the brake system, CVSA inspectors will also check the following:
Air brake mechanical mechanisms
Antilock Braking System
Brake Adjustment
Building the air system's pressure to 90-100 psi
Leaks and Cracks – this includes the drum brakes, air chambers, and other linings that are saturated in oil
Steering axle air brake mechanical mechanisms
Common Violations
The Federal Motor Carrier Safety Administration (FMCSA) published an article in 2018 that 45% of commercial vehicles received a violation regarding the braking system or where brakes were not adjusted properly. In this report, FMCSA also stated that the violations connected to the braking system were the 6th out of 20 common violations in the year 2017.
Brake Safety Week is not just for handing out violations or slowing drivers down. Instead, inspectors and law enforcement hope to educate drivers and owner-operators about the importance of properly maintaining their brakes and vehicles regularly.