Want or need to keep up-to-date on current trends, topics and points of interest in the world of trucking?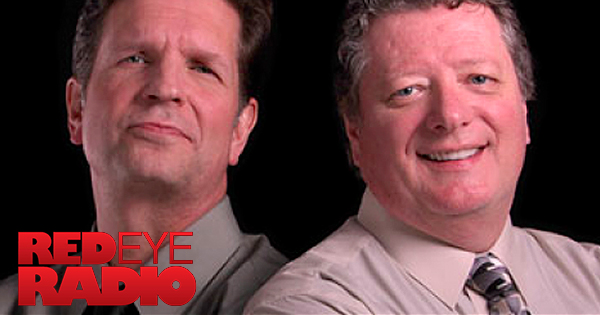 Are you interested in general world news and events? You do not always have to rely on a computer or traditional media sources to find this information. Tune into various podcasts and live broadcast radio shows while on the road. Using your smartphone, Android, iPhone and Blackberry – Red Eye Radio is a syndicated online radio broadcast geared towards the long-haul drivers.
The target is specifically those working the non-traditional shifts (hence the name "Red Eye Radio"). This online radio show delivers topics of interest in everything from politics to international affairs. Learn what's going on in the world of entertainment or hear a bit of news of the bizarre (the woman who sued Dunkin Donuts over hot cider).
Red Eye Radio is hosted by Gary McNamara and Eric Harley. The goal of this broadcast is to "create a positive in-cab experience while helping truckers become more efficient and stay entertained while on the road."
More specific to the trucking industry is offered Land Line Now. This is an online stream of information available for download on your Android, iPhone and Blackberry. You can tune into daily podcasts to hear information specifically related to the trucking industry. Through Red Eye Radio, you know in-depth about the trucking industry which has become a great employer as it provides rewarding owner operator truck driving jobs which offer pay packets to potential job seekers who are qualified.
You will be glad to know that one of the leading transportation logistics provider and freight dispatching company Landstar provides wonderful truck driving opportunities along with amazing associated benefits.
Each daily show discusses the most key issues of importance and/or debate in the trucking industry, but, also touches on softer topics such as truckers' lifestyles. Veteran guests of the trucking industry are not uncommon in Land Line Now's weekly broadcasts. In your spare time, key up your device to play archived issues that interest you available from the Land Line Now library.
A wealth of additional podcasts is available for your listening pleasure. The above two are a simple selection of the best in the industry! You can easily pair your smartphone with your truck through the auxiliary port. Every truck is different, so check online for a simple solution to broadcast the above channels from your smartphone.
Enjoy the latest information about the trucking world on the go now!