The DOT medical card is nearly as important to truck drivers as their Commercial Driver's License.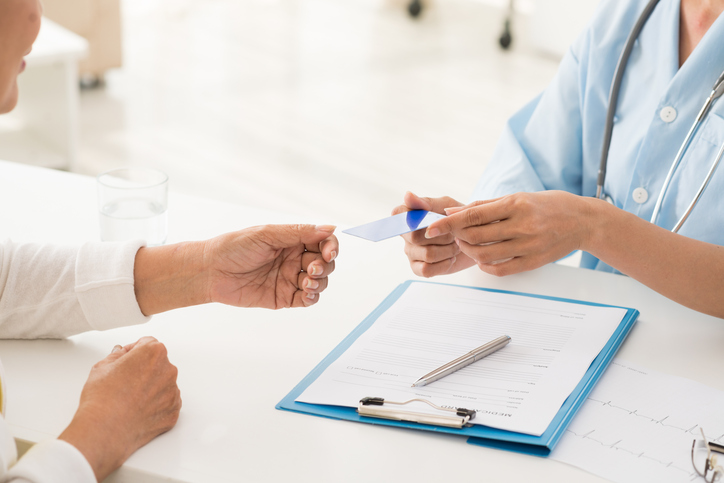 The DOT medical card verifies that the driver has had a DOT physical examination by Certified Medical Examiners and is medically certified and physically qualified to operate a commercial motor vehicle. The card must be shown to any law enforcement officer or inspector of commercial motor vehicles upon request. The card is typically valid for a 2-year period, but some can be issued for a shorter period if a driver has health issues that cause a doctor to question their eligibility.
According to FMCSA (Federal Motor Carrier Safety Administration) "A Department of Transportation (DOT) physical examination must be conducted by a licensed "medical examiner" listed on the Federal Motor Carrier Safety Administration (FMCSA) National Registry. The term includes, but is not limited to, Doctor of Medicine (MD), doctors of osteopathy (DO), physician assistants (PA), advanced practice nurses (APN), and doctors of chiropractic (DC)."
The regulations for commercial vehicle drivers have changed regarding Federal Medical Certification (medical cards). The changes have affected many drivers differently. The rules remain the same where drivers must have a medical card while operating a CMV. However, now drivers will have to provide an up-to-date copy of this card to the DMV. As part of this process, all CDL drivers will also have to self-certify their classification in which they operate (which will determine their requirements for filing their medical card with the state).
There are also some changes regarding who tracks drivers with medical cards. In January 2014, the states were required to begin monitoring the drivers who are maintaining a valid medical card.
Drivers in all states, who are required to file a Federal Medical Certificate, were required to comply with these new requirements by January 30, 2014. In most states, you are now required to show your medical card when renewing a CDL license for interstate commerce.
Non-excepted interstate CDL drivers must continue to carry a copy of the medical examiner's certificate while on duty until January 30, 2015.
Non-excepted interstate Commercial Learner's Permit (CLP) holders must continue to carry a copy of the medical examiner's certificate while on duty until July 8, 2015.
Since some states have already implemented these changes, drivers and motor carriers will need to consult with their state licensing agencies to determine which deadlines apply to them.
The main reason commercial drivers must obtain a medical card is to ensure those who operate large commercial vehicles are screened for any health issues that could endanger themselves or other motorists. It is vital that truck drivers be aware of any impairment that may develop so they can be addressed accordingly. This will avoid violations that will prevent them from being operational and keep roadways safe for all drivers.
For over the road truck drivers, the most important safety feature is YOU – the driver! Each time you turn the key, you are responsible for your safety, as well as the safety of those you share the road with. Make sure to keep your DOT medical card current and up-to-date.