What is Hotshot Trucking?
According to some, Hotshot trucking began in Texas oilfields in the 1970's. Drivers would wait for a drill part to be manufactured Once the drill part is received drivers would then load it on the bed of the truck or trailer and drive non-stop to their destination.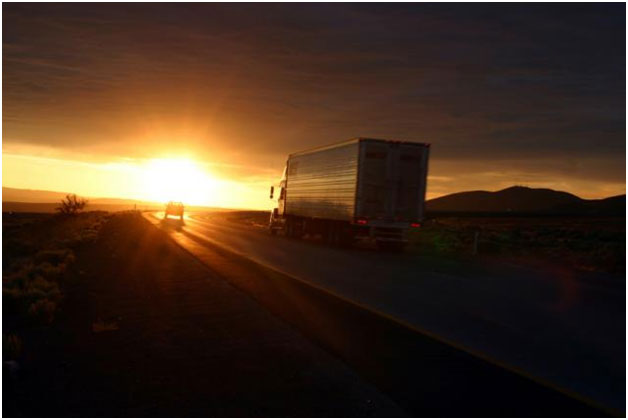 Today, hotshot trucking is used primarily when there is less-than-truckload (LTL) or a shortage of loads. When deliveries are needed outside normal operating hours; drivers would operate 24 hours a day, seven days a week. Hotshot commonly refers to either the truck, usually a Class 3-5 (¾ to 1 ½ ton cab-and chassis rig), the trailer (gooseneck or fifth-wheel) and/or the freight. Drivers are generally freelance and transport for any company without signing contracts or obligation agreements.
This sounds pretty good so far, right? Let's look at the real guts of starting a hotshot trucking business to see if it is for you.
Establishing the Business
To some, starting this type of business resembles a Class 8 driver. However, there are equipment differences and getting used to operating under your own authority has its own challenges. Owners need to establish how they wish to operate, by owner operator, or lease out the company. Often start-up costs can be as little as $1,000 for Federal and State filings. Or, they can fluctuate on the upside of $750,000 for primary liability to run interstate.
Regulatory requirements can also be expensive depending on the choice of operation.
Deciding on Equipment
Deciding what truck you need to haul your load may be confusing in the beginning if you are trying to have the best of the best. You will soon find out that your gas mileage is more important on short runs. Judge your loads and decide how much pulling power and what trailer you would need. Make sure you have the right equipment for the right job ahead of time. As this will help open a variety of different loads you can run.
The largest pickup trucks have a maximum pull tow of 18,000-19,000 pounds including both the bed and short cab. However, if you decide to use a bumper-pull trailer that has a 2/3 dovetail, you will be able to lower the payload (this depends on the weight of the trailer). With a 20-foot pull trailer that weighs approx. 9,100 pounds, you will not be able to pull anything over 9,000 pounds.
You would need to balance the truck payload, cargo weight and the trailer. This should especially be done because a larger truck uses more fuel.
Different Hotshot truck equipment includes:
½ ton pickup for delivery – these trucks have 4'X6' or a 4'X8' bed that can carry up to 1,200 pounds.
1-ton pickup for services – this truck has a 4'X8' bed that can carry up to 3,000 pounds.
1-ton flat bed for deliveries – this truck has an 8'X12' bed than can haul up to 12,000 pounds.
Straight truck – this truck has an 8'X22' bed that can haul up to 22,000 pounds.
Trailers – 8'X24' deck that can carry up to 10,000 pounds. Mini float – has an 8'X40' deck that can carry up to 16,500 pounds.
Single Axle – this truck can carry up to 26,000 pounds.
Tandem Axle truck – this truck has an 8'X48' bed that can carry up to 45,000 pounds.
Buying your truck
When starting your own hotshot trucking business, and you don't own your own truck, getting a truck to meet your needs is one of the first steps. When looking for a new truck, some individuals opt to buying a used truck instead of a new one, as this would save money. However, when you are looking at used trucks, be sure to do your research regarding the manufacture and model. Find what type of truck is considered dependable. Most hotshot truckers buy trucking that includes dual tire, 24,000-pound weight and a tandem axle.
Shipping Freight Requirements
You should know the laws in your state and the requirements of the cargo carrier. States have different requirements for driving, and penalties for violations can be very expensive. Penalties can include being overweight-limits and having improper licenses, tags or paperwork.
To help break it down a little better, some of the pros and cons are listed below.
Pros and Cons of Hot Shot Trucking
Pros:
The cost of the dually and goose-neck trailer is much lower than a standard flatbed and lowboy trailer.
Most loads are expedited and this means very little waiting at the shipper and the receiver.
Income may be better than that of a standard tractor and flatbed trailer.
Most loads are shipped to local delivery points; this means you will be regional.
Cons:
Dually and trailer maintenance costs are higher, due to more frequent equipment upkeep cycles and schedules.
You will need to maintain all your permits, paperwork, authority and filings yourself. This means more office and administrative type of work for you.
Since your freight is local or regional this may cause a drop-in business during certain seasons.
You will have to use load boards and direct marketing to shippers to find loads, again this means more office type work.
The overall reality is that business is tough, competitive and unpredictable. In this type of trucking pay checks may not be steady. With the competition bidding on loads, you may find where there are no loads for weeks.
Running loads at the last minute, or not having a load at all can cause many stressors. You need to have a thick skin and financial staying power during difficult times. While starting and running your own business is the "American Dream", hotshot trucking may not be for everyone. Non-Forced dispatching may be a better choice for the drivers that want to make their own hours and maintain the lifestyle they are accustomed to.