When you are buying Christmas gifts for a truck driver, there are more things to consider than whether they will like your gift or not.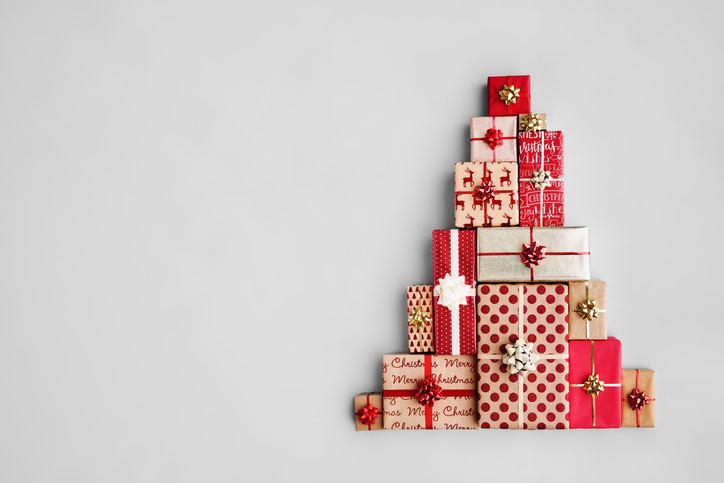 Long-haul drivers are modern-day nomads; sleeping, eating, and living in their cabs. Space is at a premium in tight quarters, so gifts must be practical and size appropriate. With that in mind, we have compiled a list of 20 Christmas gifts that are sure to please the trucker in your life.
The Gift of Connection
Life on the road can be lonely, but it doesn't have to be. These Christmas gift ideas are sure to help truck drivers stay in touch – whether it is with their families or other drivers on the road.
CB Radio
While many drivers are turning to personal cell phones to stay connected, the conversation on CB channels can be fun, lively, and tailored for truck drivers. Having a CB can help drivers safe too. Participants frequently warn each other of upcoming obstacles, weather, or traffic conditions.
Look for a CB unit with the following features:
Access to NOAA weather channels to monitor road conditions
Clear, crisp sound
A large, easily readable five-digit frequency display
Automatic scanning for ease of use
You can buy a decent CB for under $100, although models with all the bells and whistles may run higher.
Laptop Computer
A great gift for truckers is a laptop. Laptops help drivers' check-in with dispatch, log their hours and fuel receipts, as well as plan routes. Drivers can also use a laptop to Skype home from a truck stop, pay bills online, or check their e-mails as well as use it to watch movies on their down time. You can expect to spend $400 or more for a 16-inch laptop with decent memory and processing speed.
Wi-Fi Hotspot
A Wi-Fi hotspot allows users to connect to the internet no matter where they are. It can also boost smartphone signals without using cellular data or enable tablets and computers to go online. Unit prices hover around $50. Buy a hotspot that is unlocked so the recipient has the option of finding the best rates in their current location.
Prepaid Data SIM Card
Another option is buying a prepaid data card for the driver's phone or Wi-Fi hotspot. Prices start around $15 for 5GB of data, but that may not go very far. A better option may be to purchase a prepaid card that lasts three months at a standard rate per month. The price for this can range from $45 – $75.
The Gift of Entertainment
Drivers work hard, so they should be able to play hard too. These entertainment options can help truck drivers relax on a break or at the end of a long day.
Kindle Fire
The Kindle Fire is as versatile as it is affordable. You can download Kindle books, access Facebook or watch Netflix and Amazon Prime selections. You can also download movies or episodes for later offline viewing. Prices for a Kindle Fire start around $50.
Sirius XM Satellite Radio
The best Sirius XM radio for truckers runs about $150 for the full installation kit, but some say it is worth it. However, there are cheaper options, but you may need an antennae booster, which is necessary for a clear signal in a big rig. Satellite radio allows truck drivers to stay on a station they enjoy instead of drifting through regional stations. A Sirius XM subscription ranges from $11 – $21 per month.
Subscription Services
Several other subscription offerings also work well for drivers, including:
Audible books – a $15 per month subscription gets you a new audiobook each month, with the option to buy more books per month at a discounted price
Kindle Unlimited – a sort of Netflix for books allows users to read unlimited titles for just under $10 each month.
Amazon Prime – the service is known for its free shipping options, but the subscription also includes Amazon Music, Amazon Books, and Amazon Video, accessible via an app on multiple devices.
The Gift of Good Food
It is often difficult to find good food on the road, and even harder to find healthy options. These gifts help truckers with meal preparation and food storage.
Mini Refrigerator
Several options are available for cold storage; including 12-volt coolers and larger units that look like their larger counterparts. The coolers save on space but lack a freezer compartment. Long-haul drivers are more likely to need a freezer, while drivers with shorter routes can make do with refrigeration alone. Prices for coolers start around $75; mini-fridges start at $250.
Slow Cooker
Truck drivers can save a lot of money on the road by using a slow cooker. Look for a unit that has a locking mechanism, so the lid will stay put on bumpy roads. A removable ceramic liner for easy clean-up is also a plus. Regular prices start around $30, but often you can find them on sale for less.
Microwave
Refrigerators are not the only miniature appliance; microwaves come in tiny sizes too. The unit should have a volume of less than a cubic foot to save space. Buy a microwave with a power rating of 600 – 800 watts to avoid electrical issues with the truck's power supply. Prices for these microwaves can start just below $70.
The Gift of Comfort
Give your trucker friends all the comforts of home to take with them. These cozy gift options provide warmth and privacy.
New Sheets
Fresh sheets are a welcome present for truck drivers who frequently use their sleeper berth. Pay attention to thread count – higher thread count means better quality, softness, and durability. Mid-ranged thread count is 200, while 400 is top-of-the-line. Since mattress size varies, make sure the sheets will fit. Prices begin around $30.
Blackout Curtains
Blackout curtains provide privacy and block light from the sun or nearby street lights allowing drivers to rest easier. You can buy sets of deluxe window covers for certain truck models around $350. However, the $35 version of this curtain can work just as well, at a fraction of the price.
Electric Blanket
Truck drivers often need to park in remote locations with few heating options. Idling their truck to stay warm can get expensive. An electric blanket is a good alternative to leaving their truck running all night. Choose a blanket with multiple heat settings and a long cord for maximum use. Expect to pay about $25 or more for a quality blanket.
Stocking Stuffers
If you are looking for something that is both useful and affordable, these stocking stuffers fit the bill.
Vehicle Ionizer
Those who use miniature ionizers claim the units do everything from improving alertness to killing germs and viruses. Although research does not back these claims, many truck drivers love them. Look for a unit that specifically states the number of ions or amount of ozone it generates. Prices normally start around $15.
Gift Cards
Food and showers eat up a lot of a driver's budget while on the road. Gift cards to a favorite truck stop or restaurant are practical and appreciated gifts. They are also affordable; many fast food chains offer denominations as low as $5.
Essential Oil Diffuser
Any essential oil enthusiast will love this gadget. Truck drivers can tailor the oil combination to their specific needs. Advocates say lavender and vetiver help promote relaxation, while peppermint and orange increase alertness. The oils can also help deodorize and freshen the trucks cabin. Prices for the cigarette lighter plug-ins start as low as $5.
Leather Gloves
A decent pair of leather work gloves run about $25 – $30, and truckers can go through them pretty quickly. Many drivers have dedicated pairs for fueling, loading, or other tasks. Choose a lined pair for maximum warmth on cold winter days.
Last but Not Least
The last gift on this list is a vital one. Power inverters convert the truck's DC battery power to AC power. Without it, most small electrical appliances are unusable in a truck. Prices depend on power rating and can range from $100 – $400 for a quality unit.
Note: If your truck-driving friend is not an owner-operator, he or she will need permission to install the device in a company truck.