FMCSA Delays Decision on HOS Proposed Rule
The Federal Motor Carrier Safety Administration stated they would decide on June 7, 2019, regarding the proposed rule for HOS. The date has passed, and the White House's Office Management and Budget have not released the approval.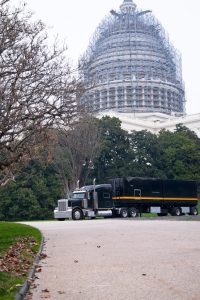 In a recent interview regarding the progress on the proposed rule for drivers HOS regulations, Ray Martinez, the FMCSA Administrator stated that questions from the White House Office of Management and Budget are the cause for delays. The approval must come from the White House before the FMCSA can publish the final document. The actual release date of the final decision was not announced but speculated that the decision should come in the month of June. We are nearing the end of June, and there is still no clear date of approval in sight.
Martinez stated, "We, I believe, are in the final stages. As you know, it's a process. But, I really do believe that we are in the very final stages of that process, and I'm hopeful that it will be in short order. I hesitate to put a date certain on it."
What is in the HOS Proposed Rule?
On August 23rd, 2018, the FMCSA obtained more than 5,200 comments regarding the following changes to the HOS regulations:
• Increasing the 100 air-mile short hauls from 12 hours to 14 hours on duty to help the long-haul drivers.
• Lengthen the 14-hour on-duty restriction to 16-hours when a driver faces severe driving conditions.
• Reviewing the 30-minute break that drivers are required to take after 8-hours of constant driving.
• Recall the ability to split the 10-hour off-duty rest break for those with a sleeper berth.
The FMCSA is also reviewing comments of the following different petitions:
• From the Owner-Operator Independent Drivers Association – Allow covered commercial drivers to have one rest break for every 3-hours of constant driving during every 14-hour on-duty period.
• From TruckerNation.org – Allow covered commercial drivers to have several off-duty times every 3-hours instead of taking ten consecutive hours off duty.
While we all are still waiting on the approval release, we all hope that the changes do bring flexibility to all of our independent owner-operators.