With little time left until the electronic logging device (ELD) mandate takes effect, many industry insiders are left wondering about its cumulative effect.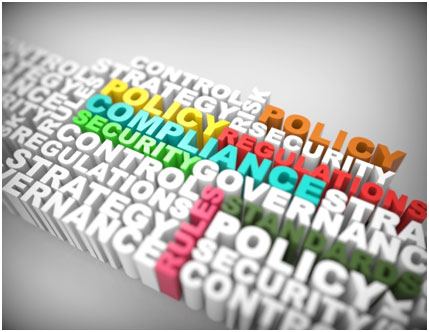 The ELD mandate is the latest in a long list of regulations issued by the Federal Motor Carrier Safety Administration (FMCSA). Over the past three decades, the agency has addressed everything from emissions compliance to sleep apnea testing. Truckers say it is too much regulation; regulators say it is not enough.
Increasing Road Safety
FMCSA officials say that additional regulation is necessary to save lives. Around 4,000 truck-related fatalities occur every year; nearly a third involve drowsy driving. The agency predicts that mandatory ELDs will prevent 26 deaths and over 560 injuries each year.
FMCSA analysts have also tackled cost issues. They estimate the $1.8 billion expense to the trucking industry will be offset by a $3 billion gain, due to less paperwork and fewer crashes. However, crunching numbers on paper is not an accurate measure of real-world impact.
Impact on Small Trucking Firms
Earlier in 2016, truckstop.com conducted a survey on trucking industry logging methods. Most of the respondents were small operators. The survey found that over 80 percent of the participants were not using electronic logging devices.
There is a good reason for this. Paper logs give small firms much-needed wiggle room. This flexibility is vital to their success, especially when dealing with extremely thin margins. Combine those thin margins with truck prices that have doubled in the last two decades and it becomes clear why independent firms are struggling with the ELD mandate.
Combining ELDs With Hours of Service Regulations
From 1935 until the late 1990s, federal hours-of-service (HOS) regulations changed very little. Since then, HOS rules have tightened considerably in a bid to reduce truck-related fatalities and accidents. Currently, truck drivers are limited to a 14-hour workday with 11 hours of driving time. Working 60 hours in seven days or 70 hours in eight days triggers a 34-hour off-duty period. Moreover, long-haul truck drivers can only drive eight consecutive hours before resting.
Paper logs allow a little flexibility for loading delays, while electronic logs do not. Times are recorded to the minute and cannot be adjusted. If a driver experiences delays at one stop, they may have to take a rest break before moving on, regardless of wait time.
Safe parking is already hard to find. Many drivers are forced to stop on off-ramps and other unsafe areas. They risk fines, tickets that can affect their driver's license, collisions with a careless motorist, or worse. These conditions exist now. Once the ELD mandate goes into effect, unsafe parking will likely be more of an issue.
Raising Rates
The bottom line is higher rates for shippers, which translates to higher prices on store shelves. Shippers faced with rising costs may turn to railways for transportation. With less work available, this could put even more pressure on small trucking firms.
Increasing Productivity
FCMSA analysis indicates that the mandate will affect nearly 3.4 million drivers. Large-scale trucking operations that are already using ELDs report a 3-5 percent loss in productivity. Small-scale firms may face up to a 15 percent productivity loss.
A driver shortage further impacts their efficiency. Estimates place the number of drivers needed at 50,000 or more. Stringent training requirements, a lack of qualified instructors, and a high turnover rate all contribute to the shortage.
Small trucking companies make up the bulk of the transportation industry. To survive the impending regulations, they must hire more drivers to carry the same amount of freight. This is difficult to do when there are already not enough new drivers. Increasing costs to maintain productivity is not a formula for success. Some firms will not make it. The ones that do must employ creative ways to adapt and thrive.
Reducing Delays
Trucking companies must find other ways to offset increased costs. Increasing productivity is one solution to the problem. After learning that up to two hours of drive time are wasted on delays during a productive day, some firms are asking drivers to rate customers. Smartphone apps help identify which clients monopolize driver time, cutting into profits. Clients who consistently delay schedules may be fined or dropped altogether.
Focusing on rewards over sanctions could be more productive. Trucking firms could raise surcharges across the board, then offer reduced rates for clients that work to reduce wait times and improve loading efficiency. Providing rewards and customer feedback could help both shippers and carriers develop stronger business bonds.
Coming Together
Partnering with other independent firms may provide increased options. As part of a conglomerate, trucking companies can gain the power to negotiate per mile rates with shippers. Done right, this takes economic variations out of the equation and provides steady rates. Although this step will not solve every problem, it can help.
Reforming Laws
The Motor Carrier Act of 1980 deregulated the trucking industry. However, the law only addressed economic mandates, not the surplus of regulations surrounding safety and driver capabilities. Since the law took effect, these regulations have only increased. Each added constraint still has an economic impact on the trucking industry.
It is evident the web of sticky red tape that currently governs the trucking industry must be reduced. However, that reduction must be balanced as well. Too little regulation causes as much chaos as too much control. Reasonable accountability must exist, but it will take working together to solve this issue.
Impending Regulation
The ELD mandate goes into effect in December of 2017. A few lawsuits are underway, challenging the law's authority. The petitioners cite violations of driver privacy. The outcome of these cases is still unclear. Perhaps it is time to contact Congressional representatives. If enough people voice their concerns, it could make a significant change.