In the shipping industry, damaged freight happens often. Even when a trucker, receiver, or shipper follow all tips and steps to prevent freight damage, it can still occur. Having damaged freight can cause problems between the supplier and the customer, but can also increase your costs and leave a negative impact on your revenue. Truckers, shippers and receivers should try everything possible to avoid damaged freight which can affect the profit. At Landstar, we believe in the following tips to help our drivers avoid freight damage and ensure we have a positive, undamaged delivery along with satisfying our customers.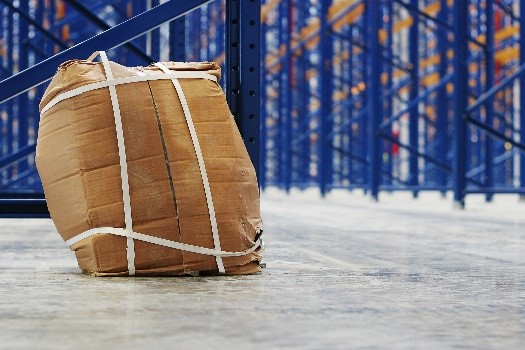 Preventing Freight Damage
Taking preventive measures will help ensure that you avoid freight damage and costly shipping claims.
Know and Understand Your Cargo
The importance of understanding the cargo is to help ensure that you are using the proper transport options and packaging. In the case you are shipping a drummed cargo – you may not need the same type of protection if you were shipping fragile goods. If you are shipping cargo that is volumetric, you will need a more substantial weight capacity and space capacity truck.
Inspect All Freight
Thoroughly inspecting your freight is just as important as knowing and understanding your freight. When you receive a shipment, the first thing you should do is observe the shipment to ensure there are no damaged goods before signing the Delivery Receipt or Proof of Delivery (POD). Be sure if you suspect or notice any damage this is recorded on the POD. If you do not record any damage, you will not be able to file a claim later damaged freight received.
Possible Concealed Freight
Often, when receiving freight, the packaging may appear to be undamaged. However, damage does not just occur to the outside. Damage can be done to the interior of the shipment. If you suspect there may be concealed damage be sure to report this on your POD when accepting the shipment.
The Right to Accept or Reject Freight
Being able to accept or reject freight depends on the circumstances. If you have received a damaged shipment, you will then need to file a claim, and you will have the right to refuse the freight. Once the freight has been rejected, the carrier returns the products to the terminal, and the broker will need to be contacted to ship it back free of charge. In the case there is minimal damage, you have the right to accept this freight as you usually would, be sure to report the damage on your POD.
Package, Label, and Load Correctly
Packaging your product is important in trying to avoid freight damage. Once you have made a note as to whether your shipment is heavy, sensitive to water or heat, or fragile you can then determine the correct packaging you will need. Using higher quality pallets will help lower the risk of freight damage than standard pallets.
Labeling your goods may seem like a no-brainer, however, many freight shipments have been damaged due to incorrectly labeled products. When you are hauling liquid, be sure to mark that this product needs to be kept upright, so other handlers are aware. Along with hazardous cargo, it is critical to label these products correctly so safety measures can be taken.
Properly storing your products within the truck or on a pallet helps reduce damage. While traveling down the road, if your freight is not properly stored a lot of shifting can happen and can increase the damage risk. Extreme care must be used when stacking packages along with equally leveling out the weight across the pallets or truck bed. If you have packages that range from heavy to light, ensure your heavier packages are placed underneath the lighter packages. You will often notice some spaces left between packages. I Inflatable airbags can be used to help close the gaps to avoid shifting during transit.
Use Cargo Insurance
Having cargo insurance is extremely important. Not only does it help process the damage freight claim, but it also allows you to have a better chance of getting paid for any freight that was damaged. The average deductible for freight insurance is $500.00. If your cargo value exceeds that average deductible, it is recommended that you carry freight insurance.
As a truck driver, we all know that eliminating freight damage is not the reality. However, not taking safety precautions like those listed above can increase your risk of damaged freight. Not handling your freight claims process properly is quite expensive, complicated, and time-consuming but can be avoided. Knowing more about how to protect and safely store and package your freight can reduce the chance of having to file a claim.