With many individuals still being affected by COVID-19, that is not stopping the Commercial Vehicle Safety Alliance (CVSA) to continue with their two blitz inspections. Currently, the International Roadcheck Inspection has been postponed and there has been no talk on when this inspection will be rescheduled. The International Roadcheck Inspection was to take place on May 5 – 7, 2020.
The CVSA will continue to monitor COVID-19 and its effects and announce any new dates for the International Roadcheck.
According to the CVSA, they state there are no plans on canceling or postponing the Operation Safe Driver Week scheduled for July 12 – 18, 2020, and the Brake Safety Week scheduled for August 23 – 29, 2020.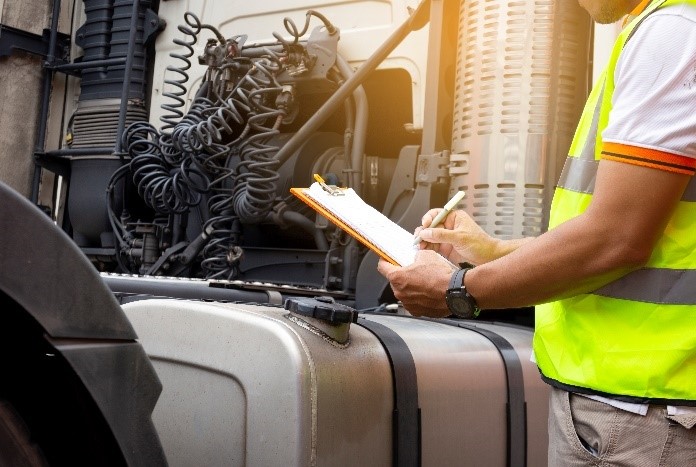 Operation Safe Driver Week
During the Safe Driver Week (July 12 – 18), law enforcement will be on the lookout in the United States for both passenger vehicle drivers and commercial vehicle drivers. Some dangerous driving behaviors law enforcement will be watching for includes:
• Speeding (main focus)
• Distracted driving
• Improper lane changes
• Impaired driving
• Failure to follow traffic laws and signs
During last year's Operation Safe Driver Week (2019), law enforcement issued 46,752 citations, and 87,624 were issued to both commercial vehicle drivers and passenger drivers.
Brake Safety Week
This year's Brake Safety Week will be scheduled for August 23 – 29 along with one unannounced inspection day at some point throughout the year. During this time, inspectors will perform Level IV Inspections on commercial vehicles to ensure the brakes and brake-system is in good working order without any violations.
Be on the lookout for upcoming tips on how to prepare yourself for Operation Safe Driver Week and Brake Safety Week.