With over 3.5 million over-the-road truck drivers, it seems that the store shelves are still bare. However, drivers are keeping the pedal to the metal to keep stores stocked and replenished through the coronavirus pandemic. Just as soon as the load hits the shelves, consumers are snatching up the basic and not so basic essentials. From rice and beans to toilet paper and snack foods to prepare for the upcoming weeks of uncertainty the buying frenzy has increased.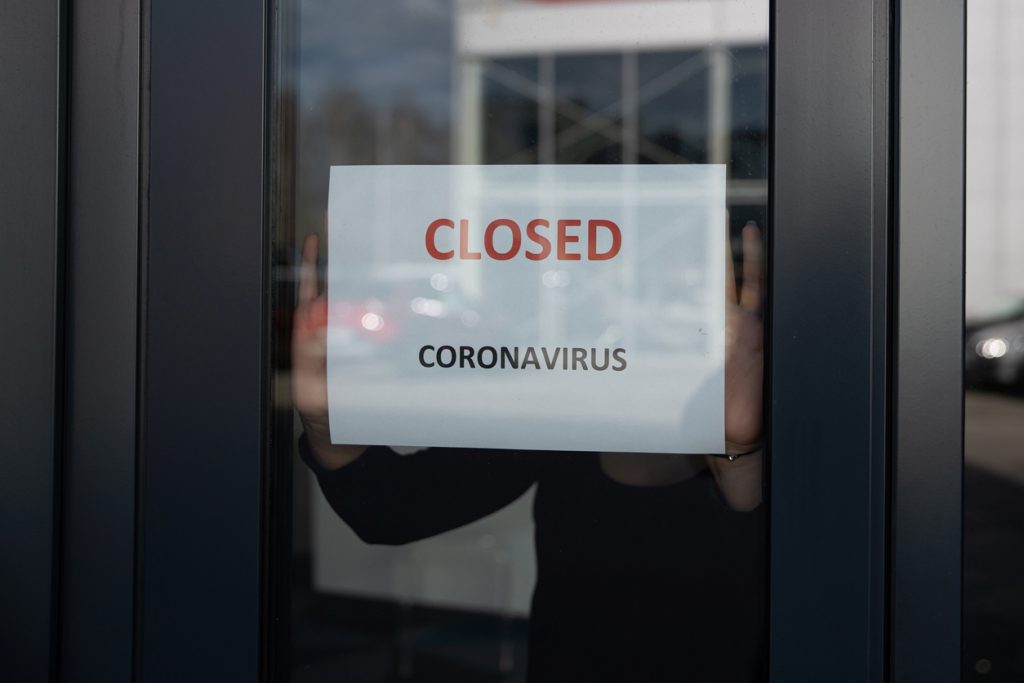 Is the Coronavirus Affecting Truck Drivers?
It depends on what side of the coin you are looking for because the coronavirus is affecting drivers in different ways. Truck drivers are working closely with customers and supply chains to try and stay with the curve or get ahead of the curve to supply emergency products such as paper products, medical supplies, and groceries. Because of this, many owner-operators and over the road truck drivers have seen the increase in the trucking business.
The federal government has even issued an emergency declaration to provide hours of service regulatory relief to drivers transporting emergency relief products.  Usually, this is something that happens on a local level during a disaster such as a hurricane, flood, tornado, but never at a federal level. This went into effect March 18, 2020, and is not set to expire until April 12, 2020, that none of the hours of service regulations will apply during the time a driver is providing assistance under the relief exemption.
According to the Federal Motor Carrier Safety Administration loads considered under the exemption include:
Medical supplies and equipment related to the testing, diagnosis, and treatment of COVID-19.
Supplies related to preventing the spread of coronavirus, like masks, gloves, hand sanitizer, soap, and disinfectants.
Food, paper products and other groceries for emergency restocking of distribution centers and stores.
Precursor raw materials like paper, plastic or alcohol
Equipment, supplies, and persons meant to provide temporary housing and quarantine facilities.
Personnel to provide medical or other emergency services.
You can read more about the HOS relief act here.
Specific loads are directly affected by the coronavirus
For other drivers and agents that haul non-essential loads such as equipment for concerts and sporting events, most of these types of entertainment venues have been canceled.
When you are leased on to Landstar as an owner-operator, you are not locked into a specific type of load. You can choose your loads off of the load board with different agents. This increases your load options. If you're used to hauling non-essential items, you have the freedom to choose essential type loads that will keep you on the road – ultimately making money.
The main issue right now is the restrictions on what businesses can remain open. This has been a big hurdle for over-the-road truck drivers. Not only by limited loads but also when the drivers arrive to deliver the customer policies that are in place. Many loading docks have started asking drivers to sign a waiver that they are not knowingly sick, been exposed to the coronavirus or been in the hot zone states. Others are flat out asking drivers to stay in their trucks.
If you are an owner-operator and feel like the coronavirus has disrupted your income and career, come sign on with Landstar where you have the freedom to pick and choose your loads. 100% non-forced dispatch.