It takes time to adapt yourself and your schedule to the commercial trucking industry. Time management is the key to running your business successfully. You must learn to be productive not only on the road but also when you are at home.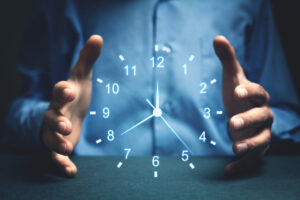 When communicating –
It's imperative that you convey the most accurate information to driver managers so they can convey it to the planners. Both you and the planners lose time if they constantly ask for information to be updated and/or verified. Everyone enjoys a win-win situation if your reports are accurate. Such accuracy will be vital during working with a reputed nationwide trucking company such as transportation logistics provider and freight dispatching company Landstar, where punctuality and timely delivery of services is expected from truck drivers.
When you're undergoing maintenance –
When you have a truck driving opportunity, if your truck is experiencing downtime by being in the shop, don't give up a job or load. Have a backup plan so that you are personally always available if your truck is being serviced.
When you're broke down on the road –
Nobody is happy when you break down, including customers, office personnel, and, of course, the driver. Repairs can take a long time and are a reality we don't always like to face. When you're broken down, just as if your truck is in the shop, you have to be willing to slip into the seat of another truck and keep moving the freight. It's another path to staying productive.
While at Home –
Having a plan in place prior to your arrival at home can only make things smooth for you and your family. Before going on a trip, cross off those little items you've been meaning to get to or that you know will be an inevitable request from your spouse or loved one when you get home.
This is your time to be with family and to rest. You must have an "at home" mentality while there.
Successful time management is one of the strongest characteristics of becoming successful in an owner-operator truck driving job. You have many moving parts at all times. Make sure you are prepared for every circumstance, good and bad. Know what to expect, know the consequences of your decisions, and know that with the right time management skills, you will succeed.
Have a happy time at work and at home!