The holidays are right around the corner, so take a moment to stop and think about how your goods and products arrive on the shelves. Think about how you can make a Thanksgiving dinner for your family or buy a special present for a loved one. Whether you are shopping for everyday household items, gas in your car, or holiday presents, an owner-operator or company driver must deliver those goods.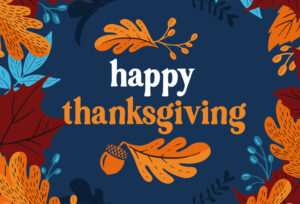 Owner-operators make sacrifices every day, especially during the holidays, by being away from their family and friends to ensure you have an enjoyable holiday season. Truck stops around the country are trying to give back to owner-operators and other company drivers by supplying them with holiday meals. Some carriers, such as Landstar, have teamed up with Petro and TA to offer free meals during the holidays. Doing this it allows the drivers to socialize and bond with other drivers who are facing the same sacrifices by being away from loved ones.
The holidays can be depressing. Driving long hours and in congested traffic can take a toll on any driver, and top it off, being away from friends and family so that a good hot meal can go a long way in the eyes of an owner-operator.
Next time you are out shopping or stopping to fill your tank up to go see friends and family, take a moment to think about how you got what it is you're shopping for. The shelves would be bare if it were not for an owner-operator or company driver. Owner-operators and company drivers make daily sacrifices to make our lives a little better and easier.