Landstar has continued the tradition of giving away a brand-new Freightliner® Cascadia® 126 truck to a Landstar BCO. This will be the second time Landstar has given a new truck away to one of our very own BCOs.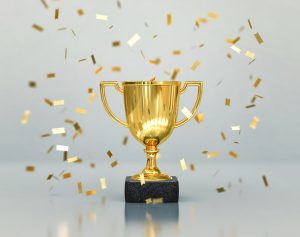 Landstar takes pride in and respects its drivers. Landstar always finds ways to show our drivers, they are appreciated for all they do, and by offering safety and professionalism to all our customers.
How to Earn Entries
Every BCO has a fair and equal opportunity to enter the Deliver to Win Truck Giveaway. As a BCO, there are many opportunities to earn entries to the Deliver to Win Truck Giveaway contest. If you are interested in entering the next giveaway, you can earn entries by the following:
Earn 1 entry for every 10 loads safely delivered during the giveaway period
Attending safety meetings
Receiving a clean roadside inspection
Calling into the Thursday Safety Conference calls
And the Winner Is …
On September 18, 2020, four lucky finalists were virtually selected at random order out of 10,000 Landstar BCOs. Still, only one would receive a brand-new truck.
Steve Wheeler was our September 2020 Deliver to Win Truck Giveaway winner! "I've never been lucky in my life, and you have to be incredibly lucky when your name is picked out of 10,000. I am so excited; this is such a blessing. I am incredibly blessed to have won this truck." a quote from our winner Steve Wheeler.
Each year Landstar gives owner-operators the chance to earn entries to the Deliver to Win Truck Giveaway. Be watching for the next giveaway. You may be the next lucky winner.
Congratulations to Steve Wheeler!