In the trucking industry, truck safety is not only important for the driver, but for other individuals out on the road and customers. Safety is the foremost important thing at Landstar. Safety does not only save lives but also reduces the risk of damaged freight and allows all drivers to provide customers with high-quality service that they expect. At every Landstar Agency, there are Landstar Safety Officers (LSOs) to help provide training, education, and safety to all drivers. Programs such as the Mutual Understanding of Safety Together (M.U.S.T) allows the safety team within Landstar along with sales agents, customers, and drivers to come together to learn and apply safety solutions for different situations.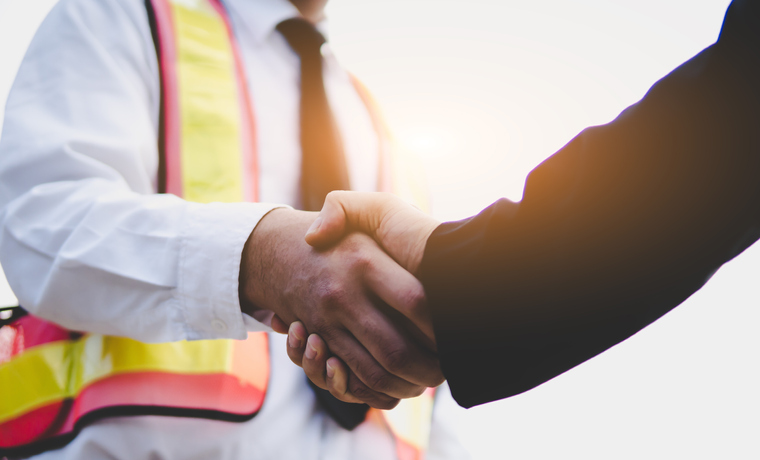 What is the M.U.S.T Program?
The M.U.S.T program began in 2000 and allowed Landstar agents and the safety team to connect with customers to ensure safe driving on the highways. The M.U.S.T program also provides that all freight is transported safely and undamaged from pick-up to delivery. With the ELD laws, the M.U.S.T program ensuring safe and on-time delivery is needed now more than ever. Landstar's M.U.S.T program allows customers, drivers, safety team members, and agents to meet on common grounds to help lower risks against drivers and freight.
Benefits of the M.U.S.T Program
With the M.U.S.T, each customer benefits from this safety program. The program was first designed to connect Landstar's safety team and the customer to ensure the safety of not only the shipper but the driver as well.
The M.U.S.T program allows the customer to interact with members of Landstar. Members of Landstar help customers by educating safety in the workplace and highway safety. These visits were introduced to help ensure safe and on-time freight delivery. Also, during these visits, the customer can tour the facility along with a discussion about transport safety and Landstar's securement protocols.
Landstar's Transportation Logistics Vice President of Safety and Compliance speaks on the M.U.S.T Program – "M.U.S.T allows us to support the customer as we address their safety concerns. No other company in the industry does this. It's a unique benefit that goes beyond a typical safety consultation."
By participating in the M.U.S.T Program, customers get the following benefits:
Lower shipping costs
Weigh in on the safety procedures and protocols for transportation
Ensure safe and secure transportation
Notice and point out any safety issues
Reduce potential accidents during loading and unloading
If you are ready to be a part of the Landstar family and make great strides in improving driver safety, now is the time. Landstar is 100% non-forced dispatch and is a full-service transportation trucking company. Landstar is looking for owner-operators who specialize in dry van, LTL freight, flatbed, step deck, oversized loads, heavy hauls, specialized freight, and refrigerated trucking. Contact Landstar today at 877-441-9128 if you are ready to sign on with Landstar.