Breakdowns are an unfortunate reality within the trucking industry.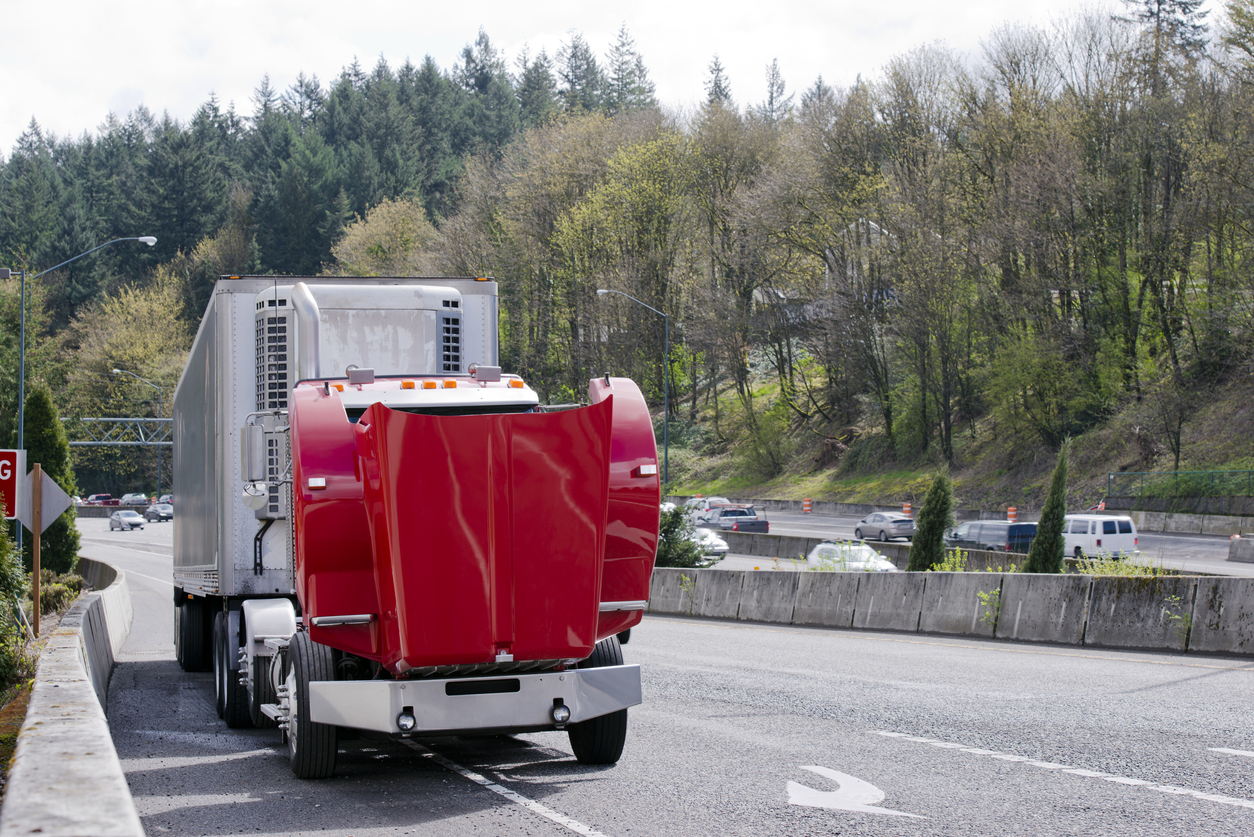 Even the best-maintained trucks are still subject to breakdown. Both being safe and making sure deliveries arrive on schedule are top priorities. Having the right roadside assistance service is key to getting back on the road again safely.
Emergency Roadside Assistance Services
Roadside assistance companies offer a variety of services. Make sure you are getting the best value for your money by considering multiple factors below.
Coverage
Small fleets that make only local deliveries may be fine with just a regional provider. However, long-haul fleets may need emergency truck road service that is available everywhere they go.
Many truck stop chains have either partnered with existing roadside assistance providers or developed their own roadside service for trucks. Goodyear's Uni-Maxx Truck Care has partnered with multiple small fuel stops to offer over 75 locations for roadside service. Great Dane's Advantage is available through Love's over 350 locations, and TA Truck Service is available at both TA and Petro locations.
Hours
Breakdowns can occur at any time, and any day of the year. Your roadside assistance plan should provide coverage 24 hours a day, 7 days a week, and 365 days of the year.
Services
Truck roadside assistance providers offer levels of service that vary from fuel delivery to accident management. At aminimum, any good plan will include roadside assistance, breakdown service, towing for both truck and trailer, and trailer repair.
Charges
Be on the lookout for hidden costs like miscellaneous vendor fees. Some truck breakdown assistance services offer reduced costs for an annual or monthly enrollment charge. Make sure the additional cost is worth it before committing to a contract.
Most companies charge on a per-service basis. In some cases, a fuel surcharge may be added to recoup rising gas prices. This is a legitimate practice; however, avoid providers that pad call-out fees or labor rates to keep from overpaying.
Communication
From the first call to a technician to receiving notification that repairs are complete, good communication is essential. A truck repair road service that employs experienced technicians can get you back on the road faster. Look for streamlined communication methods like smartphone apps and mobile-friendly websites.
Streamlining Breakdown Service
Drivers and fleets can take proactive steps to minimize breakdown time.
Facilitate communication between the driver and home base. Make sure drivers have the mobile technology available that gives them immediate access to dispatch. Onboard telemetry systems can assist with breakdowns and proactive maintenance.
Have fault codes ready for the road service technician. Fault codes provide valuable information that reduces diagnostic time. Vehicle monitoring technology can further reduce downtime by providing a complete vehicle history.
Put policies in place for handling estimate approval. Define preferred communication methods, a contact person, and who has final approval. Having a set procedure for handling breakdowns reduces red tape and can get drivers back on schedule faster
Notify drivers promptly when repairs are complete. Repair providers may notify the fleet promptly, but neglect to inform the driver when the truck is ready to go. Make operator contact a priority to make the best use of their time.
Breakdown Safety Tips
Managing a breakdown on busy highways can be highly dangerous. Use common sense and follow these safety tips:
If possible, get out of traffic. Pulling over reduces the likelihood of collision.
Wait for the pros. Even simple fixes can go wrong; don't attempt repairs.
Stay in the vehicle. Unless it's necessary or safe to get out, the truck's structure provides protection from the elements and careless drivers.
Signal that you need help. When possible, raise the hood, or use something white tied to the antenna or hanging out the window to flag passing law enforcement.