The rise of truck drivers testing positive for marijuana over the last year has significantly increased. About 41,000 drivers have tested positive for marijuana in 2022 – that is a 32% increase from the previous year. More than 100,000 drivers in 2020 have tested positive since the Clearinghouse opened.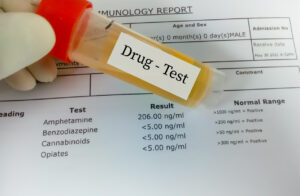 What Happens When a Driver Tests Positive for Marijuana
Once a driver has tested positive for any banned substance, they must enter a "return to work program" and retest before returning to active driving status. More than 166,000 drivers have failed a drug test, and over 91,000 of those drivers did not enroll in the return-to-work program. Because these drivers did not return to work, this has contributed to the ongoing driver shortage. As a CDL holder, failing your DOT drug test can lead to disciplinary action, including removal from driving duties, being required to complete the return-to-work program, and violating your record.
In many states, marijuana is legal for recreational use; the Federal Regulations have not changed. Drivers are not allowed to use marijuana, no matter the circumstances, even for medical use. Some drivers feel that the testing guidelines should be changed with many states legalizing marijuana. While the Department of Transportation has not changed its regulations on the use of marijuana, there is a proposed change to the federal drug testing policy. Instead of conducting a urinalysis that can detect exposure weeks or months later, the DOT is purposing an oral test that can see exposure up to 1 – 2 days,
Return-to-Work Program
Despite the disciplinary action, a driver who has failed their DOT drug test must complete a DOT return-to-work program before being able to drive again. The steps for the return-to-work program include the following:
Once driving responsibilities are removed, the driver will see a Substance Abuse Professional (SAP).
The SAP will evaluate the driver and recommend treatment or education for substance abuse and violation.
The driver will need to complete this treatment and education before being able to return to work. The driver is responsible for paying for the treatment and education. After completing this, the driver will be re-evaluated by the SAP.
After the revaluation, the driver must have a negative return-to-work drug test to return to the road.
Once the driver has returned to work, they must complete several follow-up tests. These will be random tests and observed. The driver must have a minimum of six tests in 12 months. If the driver fails a drug test, the need to repeat the return-to-work program process will be required.
It is important to know that any failed drug tests, including refusing a drug test, will be on your record in the FMCSA Clearinghouse's database. These failed tests will stay on your record until you complete a return-to-work program and after five years of the violation.
When a driver applies for a new trucking job, an employer must check the Clearinghouse database before hiring. The consequences of a failed drug or alcohol test are severe and should not be taken lightly. Knowing what could happen if you fail a DOT drug test incentivizes most drivers to avoid using drugs or alcohol during their driving career.