In the days leading up to the devastation caused by Hurricane Ian in Florida, several owner-operators and private carriers have come to help those who were affected by the storm. Owner-operators and carriers alike have helped keep the supply chain of essential goods such as water, food, and medical supplies flowing into the areas that were hit the hardest.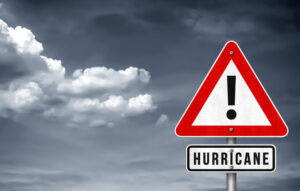 Not only are essential goods needed in the upcoming weeks, but boon concrete, steel and other building materials will be delivered by carriers and owner-operators that are helping in this time of need.
Regional Emergency Declaration for HOS
The FMCSA has helped drivers by issuing a Regional Emergency Declaration for HOS until October 28th for those providing direct assistance to Florida. The state has also lifted some weight limits on trucks so that supply goods can get to their destinations quicker.
The FMCSA states that "direct assistance" means any transportation and other relief services provided by a motor carrier or its driver(s) for the immediate restoration of essential supplies or essential goods. However, direct assistance does not mean transportation for long-term rehabilitation of damaged physical infrastructure or normal commercial deliveries.
Florida is not the only state who has received the Emergency Declaration for HOS – the following states are included in this exemption:
Alabama
Florida
Georgia
Kentucky
Mississippi
North Carolina
South Carolina
Tennessee
With cleanup efforts looking to continue for several weeks, help from owner-operators, carriers, and local and federal government agencies will be needed during this recovery process.
From everyone at NonForced Dispatch – our hearts and thoughts are with those who have been affected by Hurricane Ian and all our drivers working long hours to help those affected. Stay safe!