According to the FMCSA, "Beginning February 7, 2022, the new entry-level driver training regulations will require certain CDL applicants to complete training before being permitted to take the required skills or knowledge test," The FMCSA goes on to say, "Training is not required if your (commercial learner's permit) is issued prior to February 7, so long as you obtain your CDL before your CLP or renewed CLP expires."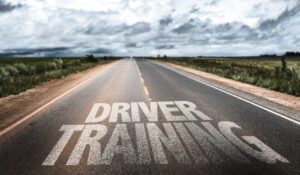 Entry-Level Driver Training Regulations
The following is the FMCSA's Entry-Level Driving Training (ELDT) regulations baseline for those wishing to apply for the following:
First time Class A or Class B CDL
Upgrade Class B CDL to a Class A CDL; or
First time school bus (S), passenger (P), or hazardous materials (H) endorsement
These regulations are not backdated, so anyone issued a CDL or an S, P, or H endorsement before February 7, 2022, is not required to complete this training. However, if you received a CPL before February 7, 2022, and got a CDL before the CLP or your renewed CPL has expired, you are not subject to the new ELDT requirements. Anyone who meets these exceptions in the 49 CFR Part 383 skills test is exempt from the ELDT requirements.
So what is new? Not much. The process of obtaining a CDL will not change much, and new drivers will be required to pass a knowledge test and a skills road test. The new ELDT means that every driver will follow the same curriculum throughout the nation.
New drivers are not required to go to truck driver training school, nor are there minimum training hours. Therefore, drivers can train from motor carriers, educational institutions, school districts, joint labor-management programs, rural cooperatives, and CMV schools.
So what this means is that current CDL holders are not affected by this change.
Now that the new ELDT system is in place, the FMCSA Training Provider Registry will keep a file of all CDL applicants who have completed the new certification and training process.
How to Prepare for the new ELDT
If you wish to obtain a new CDL, you are required to complete a theory and behind-the-wheel test given by a trucking carrier or school that is listed on the TPR before being allowed to take the skills test for a Class a CDL or Class B CDL.
Theory Curriculum
For Class A CDLs and Class B CDLs, there are five areas around 30 theory topics for the Class A CDL and 29 theory topics for the Class B CDL. These areas include:
Basic Vehicle Operation – vehicle inspection, backing/docking, basic control
Safe Operation – space and speed management, extreme driving conditions, night driving
Advanced Operating – skid control and recovery, hazard perception
Vehicle Systems – identification and diagnosis malfunctions, roadside inspections
Non-Driving Activities – medical requirements, hours of service, trip planning
If you are obtaining a hazardous materials endorsement for the first time, you are required to complete a certain curriculum that includes 13 theory instruction topics. The rule does not include the minimum number of hours that trainees must spend on theory instruction.
An assessment is also used to help determine your skill for each instruction. You are required to show your understanding of the material by receiving a minimum score of 80% on the theory assessment.
Behind-the-Wheel Curriculum
Public road and range instruction is a part of the behind-the-wheel training for Class A and B CDL drivers. Range instructions cover seven different topics: vehicle inspections, parking, and backing up. The public road instruction covers 12 topics: hazard perception, vehicle controls, and visual search.
Keep in mind this rule does not require you to meet a certain number of behind-the-wheel instruction hours. Instead, you are required to repeat each maneuver multiple times successfully. Your ability to do so is based on the instructor's professional judgment.