With the COVID-19 pandemic, states are still seeing licensing offices closed or with an extreme backlog. The Federal Motor Carrier Safety Administration has allowed commercial licenses and permits that expired during the pandemic to remain valid through May 31, 2021.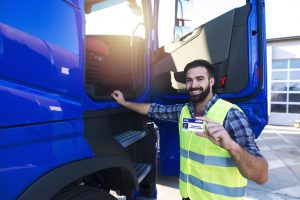 FMCSA Order Released
The FMCSA released in late February that any CDL or CLP holder with an expired license or permit will remain valid until May 31. Below is a more in-depth of this order:
Permits (but do not require) states to prolong the validity of CDLs for renewal on or after March 1, 2020, beyond the eight-year maximum period of validity called for under federal regulations.
Permits (but does not require) states to extend the commercial learners' permit validity for renewal on or after March 1, 2020, beyond the one-year maximum under federal regulations without requiring the permit holder to retake the endorsement and general knowledge tests.
Permits (but do not require) states CLP holders take the CDL skills test without waiting 14 days after issuing the CLP.
Waives the requirement of CDL holders, CLP holders, and non-CDL drivers to have a medical examination and certification if you have proof of a valid medical certificate issued for 90 days or longer that expired on or after December 1, 2020.
CDL and CLP Waiver Extension
FMCSA first issued this waiver on March 13, 2020, during the national emergency related to Coronavirus Disease 2019 (COVID-19). The FMCSA recently extended waivers similar on March 24, June 15, September 18, and December 15, 2020. The latest extension was supposed to expire on February 28, 2021.
The CDL and CLP waiver began March 1 and will expire May 31 or until the national emergency is canceled.
Since COVID-19 affects each state and city differently, the pace at which licensing agencies will return to normal operations will vary. Because of this, many CDL and CLP holders may not be able to renew their licenses or permits or get an updated medical certificate.
For more information regarding the FMCSA order, you can visit the following link https://www.fmcsa.dot.gov/emergency/waiver-response-covid-19-national-emergency-states-cdl-holders-clp-holders-and-2. Keep coming back to check for new and updated information regarding CDL and CLP holder waivers.