Trucking life can be fun and exciting, but even seasoned drivers can use apps to make life on the road easier.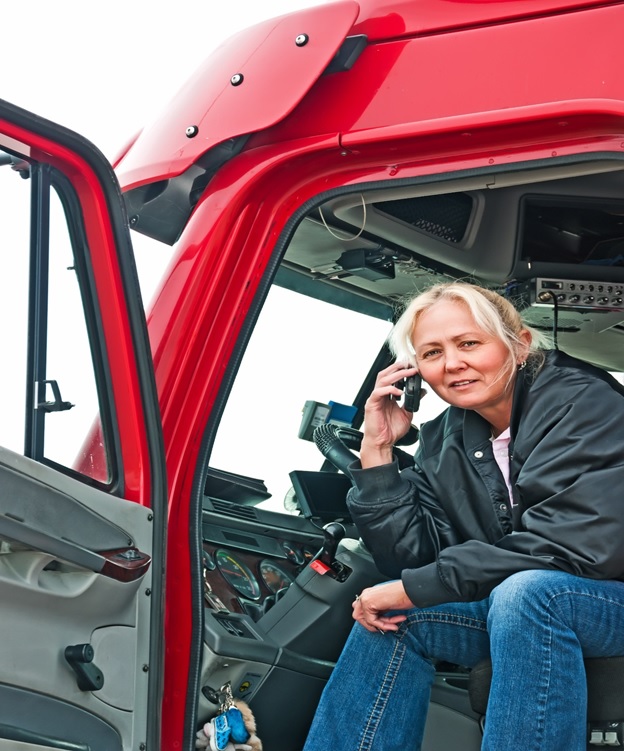 While there is not a single app with all the answers, there are several very useful trucking apps for iPhone and Android users.
Most truckers are familiar with GPS tracking apps, but many more are available. Some apps help you maintain your log books; others can help save on fuel costs. In fact, there are trucking apps that help save time and money on nearly everything that trucking life brings.
How Trucking Apps are Used
Because of cell phone and mobile app availability, truck drivers rarely use their CB radios anymore. That is a significant change from a few short years ago when CBs were a necessity. Truckers used them to check road conditions, learn where the bears (police) were hiding, and to have a friendly chat with other truck drivers. Now they can do the same things right from their cell phones or mobile apps.
A recent study asked over 6,000 truckers whether they use cell phone apps, and if so, how they used them. Here are the results of the study.
57 percent use their cell phones to keep track of daily business
37 percent use mobile apps to acquire and schedule loads
33 percent used trucker apps for weather, fuel prices, and traffic conditions
20 percent use their mobile apps to stay connected with family and friends
20 percent said because of mobile apps they no longer need to carry laptops on their trucks
Helpful Apps for Trucking Businesses
Owner-operators and small fleet owners are finding that apps are very useful management tools for almost every aspect of the trucking business. Here are some apps that help trucking companies keep track of loads, finances, and their trucks and drivers.

tpMobile
tpMobile is an app provided by Xata Turnpike that helps trucking companies track driver activity. This app keeps track of the driver's service logs, speed, carrier risk scorecard (CSA), driver productivity, and truck fuel consumption and meets the FMCSA and DOT requirements. Available on Android

uShip
This is an app that allows trucking companies to bid on loads. The uShip app provides real-time alerts when businesses have loads that need to be shipped. Trucking companies can then place competing bids on the best price and shipping time.

CamScanner
From a business standpoint, this app is useful for organizing or filing receipts, and for filing contracts. The CamScanner App saves them to the Cloud. Then the documents can be printed, faxed, or emailed to anyone at any time. Available on Android and iTunes

Transflo
Transflo is a mobile scanning app available through Android and iTunes. It allows trucking companies to scan documents to send to their drivers or businesses and allows drivers to get paid faster.

GasBuddy
Many small trucking fleets and owner-operators could use a little help saving on fuel prices. GasBuddy is a user interface that allows truckers to share fuel prices across the United States. With GasBuddy, drivers can find where the cheapest fuel is before they hit the next fuel stop. This app also gives a description of the fuel stop, including whether showers or food is available. Available on Android and iTunes

Fuelbook
Fuelbook is another app to help owner operators and trucking fleets find the best diesel prices, parking status and truck stops within the United States and Canada. It compares truck stop gas prices nationwide. Available on Android and iTunes

BigRoad Trucking Logbook
BigRoad is a trucker logbook app that allows truckers to improve their log book calculations. The app automatically estimates time of arrival based on the driver's hours of service (HOS). BigRoad also helps find weigh stations, truck stops, and other trucker friendly places. Truckers can find the Big Road app on Android and iTunes.

Cost Per Mile Expense Calculator
The Cost Per Mile app keeps track of what your trucking costs are. This includes income, total miles drove, variable and fixed expense. When this data is calculated it lets the driver know the estimated cost per mile. Available on Android

CoPilot Truck GPS
CoPilot Truck GPS is a voice-activated app that help to keep truckers' safe. CoPilot provides safe and legal route maps that can be downloaded straight to the driver's Android and iPhone. Once the route is downloaded, drivers can access the map, even without a cell phone signal.
Apps That Make Trucking Easier
Whether you are an owner-operator or drive for a trucking company, you can always use apps that make life a bit easier.

Waze
Waze is a social community app. Truckers can help each other save time on their commute or share updates on fuel prices, the law enforcement around the corner, and traffic conditions. With Waze, truckers can interact and chat about anything they may want or need to know. Available on Android and iTunes

Truck Stops, GPS – Road Hunter
The Truck Stops, GPS – Road Hunter is an app that helps truckers search and plan their next fuel stop including fuel prices, restaurants and parking. Truck Stops, GPS – Road Hunter doesn't just keep track of truck stops, truckers can also use this app to track weigh stations and severe weather. Available on Android and iTunes

iExit Interstate
iExit uses the GPS location tracker built into your smartphone to alert you when the next exit is coming up. It also tells truckers what they can expect to find at each exit such as restaurants, WIFI, truck parking, hotels, and many more. Available on Android and iTunes

Trucker Tools
The Trucker Tools app not only allows truckers to view their online magazine, but it also provides weather information and helps drivers find rest stops and truck stops. The Trucker Tools app also has a message forum and a load tracker. Available on Android and iTunes

Trucker Path Pro
When downloading the Trucker Path Pro app truckers will find many different tools that are beneficial to truckers such as:
Communicate with thousands of truckers
Find truck stops
Truck parking and book truck parking in advance
Showers
Rest areas
Weather
Weigh stations
Fuel prices
GPS
Truck wash locations
Restaurants and hotels
Available on Android and iTunes

NOAA Weather Radar
NOAA Weather Radio is an app that puts information from a network of weather stations right at your fingertips. NOAA Weather Radio allows truckers to view current and "feels like" temperatures, humidity information, rain chances, wind speed and direction. Not only does NOAA provide current weather conditions, but truckers can receive notifications sent straight to their Android or iPhone when bad weather is approaching in their current location. Having a weather radio is a useful app for truckers who want to know how safe it is to travel between load destinations. Available on Android and iTunes

Weather Channel
The Weather Channel app puts real-time weather information right at your fingertips, allowing you to be informed before driving into dangerous weather. Within this app, truckers can access real time conditions and future conditions (hourly, 15-day, and weekend weather forecasts). When using this app, truckers can set up personalized weather notifications for lightening, rain, pollen and breaking news alerts. Available on Android and iTunes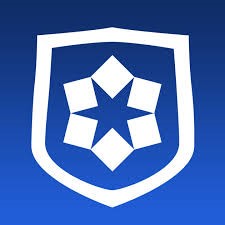 FleetSafer
Looking away from the road to look at your smartphone or GPS device, is dangerous. FleetSafer removes that temptation by silencing smartphone alert chimes, so truckers don't become distracted. Instead, the app replies for you by sending an automatic response, telling people you are driving and will get back with them when you are safely off the road. Available on iTunes
Apps That Help Truckers Stay Connected, Relaxed, and In Shape
Every trucker needs some downtime at the end of the day. It can be hard for some truckers to stay connected with friends and family as well as eat healthy and find time to relax. These apps are designed to help you relax and stay connected with loved ones; as well help you stay healthy and fit, which can be hard to do when living on the road.

WhatsApp
WhatsApp is a free messaging app that runs on Wi-Fi or your mobile data plan. With WhatsApp, truckers can send texts, pictures, and videos to other truckers, or friends and family that have also downloaded WhatsApp. Available on Android and iTunes

Skype
Skype is an international app that makes it easy for truckers to stay connected with family and friends. No matter where the road takes them, truckers can enjoy live video chats with loved ones, call landlines, and send or receive texts, calls, and voicemails. Available on Android and iTunes

Lose It!
Lose It! helps drivers stay in shape while they are on the road. This app tracks calories, food intake, and exercise regimens. Lose It! is also a chat app that lets drivers share diet and exercise tips that work well on the road. Available onAndroid and iTunes

Calorie Counter by FatSecret
Calorie Counter by FatSecret is an app that allows truckers look up foods to check calories. FatSecret also allows users to scan the barcodes on food packages to get instant nutritional information.
Available on Android and iTunes

AudioBooks
The AudioBooks app lets truckers browse, download, and read millions of books from all genres. Over 2,500 of the 100,000 plus titles are free. Available on Android and iTunes
If you are having trouble finding a destination, the weather is starting to look worrisome, or you would just like to find a good place to eat, check out some of the apps you can download to your Android or iPhone. You never know what you might find to make trucking life easier.