In the trucking industry, drivers can experience several risks, including accidents, vandalism, and theft. With drivers at high risk for these occurrences, insurance premiums often rise to cover the costs. Fleet managers and drivers need to ensure they are safe and protected while on the road. There are many different technology options out there to help protect yourself and others.  A dash cam may be the perfect, economical solution.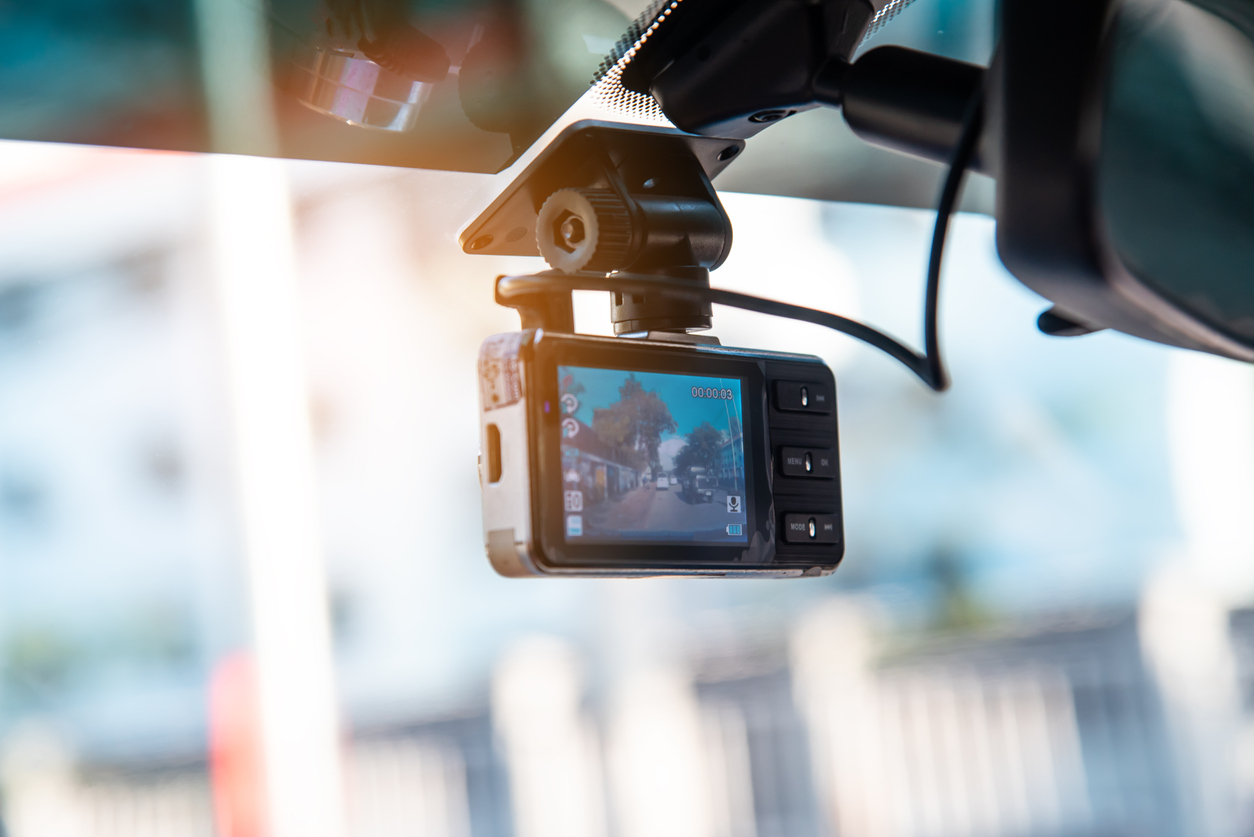 Benefits of Using a Dash Cam
Using a truck dash cam can help lower your chances of some serious risks. Below are ways having a dash cam could help with insurance discounts, safety, and training.
Car Accidents
Drivers often opt for a dash cam to help their case or to prove the events that happened in an accident. When you are involved in an accident, having dash cam footage will be your most reliable evidence to show who was at fault. Often, the footage is used to show the events that led up to the accident, who was at fault, and the events after an accident. Minimizing the risk of conflicting statements and lack of memory during this stressful time. Without footage, you may be at fault and be responsible for repairs and damages, often putting your CDL in jeopardy.
Avoid Insurance Fraud
When you think of fraud, you may often think of stealing money from a business. However, with insurance fraud, this is typically the same thing. When someone commits insurance fraud, a driver intentionally causes an accident and blames the other individual involved to receive money from their insurance company. The individual who has committed insurance fraud receives funds from the other individual and insurance company for any damages that occurred, espically if there is no way to prove who is at fault for the accident. Instead, with a dash cam, you can protect yourself from someone taking advantage of you and trying to commit insurance fraud by providing the footage.
Prevent Theft
When choosing a dash cam to put in your truck, you can purchase a cam that can still record even when your engine is not running. By buying a dash cam with this feature, you can record while you are asleep or when you have stepped away from your load. This is the perfect opportunity to protect yourself from theft, vandalism or a fender bender that you did not witness.
Driver Training
No matter how many years of experience you have on the road, every driver can learn something. DOT, FMCSA, and all trucking companies strongly believe in road safety. To increase safety on the road, FMCSA as encouraged the ELD mandate and for all drivers to invest in a dash cam.
Many trucking companies are using dash cams and programs to help with driver training. When teachable situations occur on the road, driving managers are using this footage to show other drivers and use this as a teaching opportunity to prevent inevitable accidents in the future.
Purchasing a Dash Cam
If you are thinking about buying a dash cam for your truck, there are a few things to think about before buying. Dash cams can range from $40 to $500 depending on the different features. There are also many different manufacturers such as Thinkware, Blackvue, and Garmin. When researching dash cams, compare the various features including time and location tracking, mounts, microphones, accelerometers, and automatic looping. These different features should be considered before choosing a dash cam for your truck.
While technology cannot prevent an accident or take the place of in-person training, it can, however, help save you money when an accident occurs that is not your fault, or with theft and vandalism. By investing in a truck dash cam, you can prevent yourself from the suffering of severe liability losses.